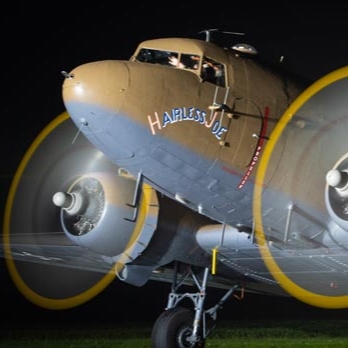 From the Yankee Air Museum in Ypsilanti
The Yankee Air Museum is situated at Willow Run Airport, and is one of the primary locations that earned Detroit the nickname of the Arsenal of Democracy during WWII. In addition to an insightful and inspirational collection at the museum, visitors may also book historic flights. See the Product Description below for details about this specific gift suggestion.
Product Description
You can book him an Air Adventure on any one of five historic aircrafts at varying pricepoints. The C-47 Hairless Joe operated from every continent in the world during World War II. Dad can pick a seat on this standard military aircraft for an extraordinary flight back in time. Plus, the majority of the flight cost is also a tax-deductible donation. These aircraft fly from May to October. Other options include B-17 Yankee Lady, B-25 Rosie's Reply, or a UH-1 Huey Greyhound helicopter.