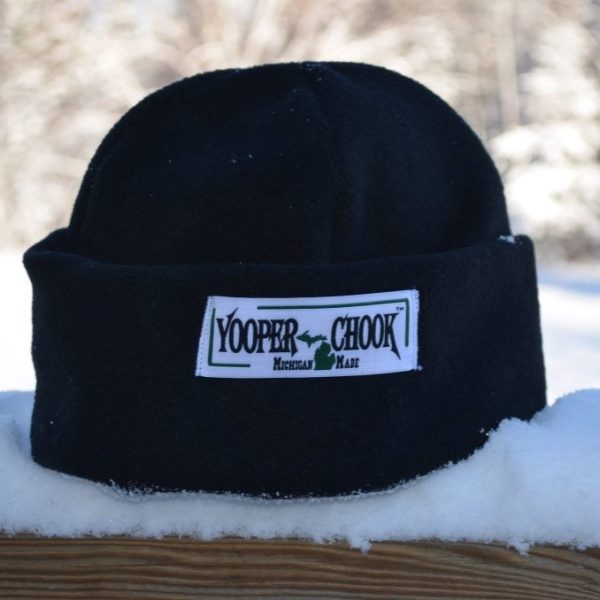 From Yooper Chook of Newberry
What started out as a request from brothers to their sister to help them keep dry and warm despite blowing snow, has grown into a line of hats seen all around the Yoop and beyond. See the Product Description below for details about this specific gift suggestion.
Product Description
You can trust the warmth of a hat when it's designed and made by those who endure winters in the U.P. This Yooper Chook will not only keep their head warm, it'll protect their face from blowing snow. You see, every chook has a built-in face mask that can be pulled down when needed. For toasty warmth, the black chook is also available in a Double Dome style, which has two layers of fleece sewn into the crown for extra protection against the elements.