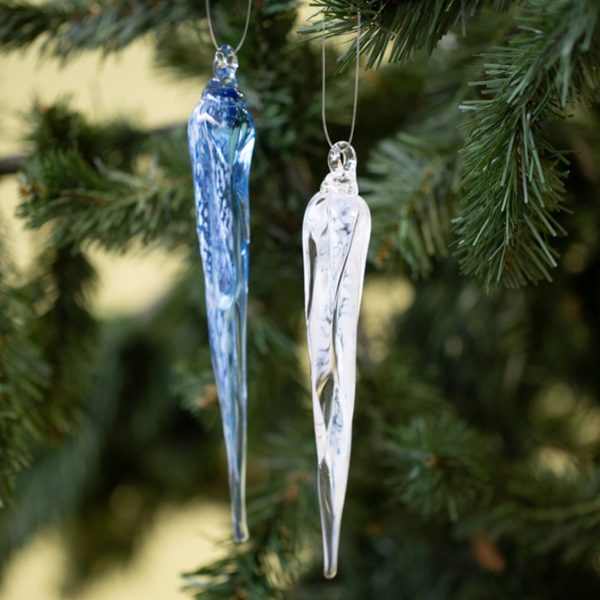 By Glass Academy in Dearborn
This company has found a way to entertain while creating amazing, yet functional art. They do demonstrations online and in person, as well as hosting a variety of workshops in their studio. See the Product Description below for details about this specific gift suggestion.
Product Description
Artist Chris Nordin developed these Winter Icicles, to celebrate childhood memories we can all relate to, like playing with real, frozen icicles in the tundra of Michigan winters. Each looks so real that your recipient may be worried it'll melt. Best with natural light, these will look amazing with any winter decor, long after the holidays are over. Choose from a glacial blue or glistening clear glass.