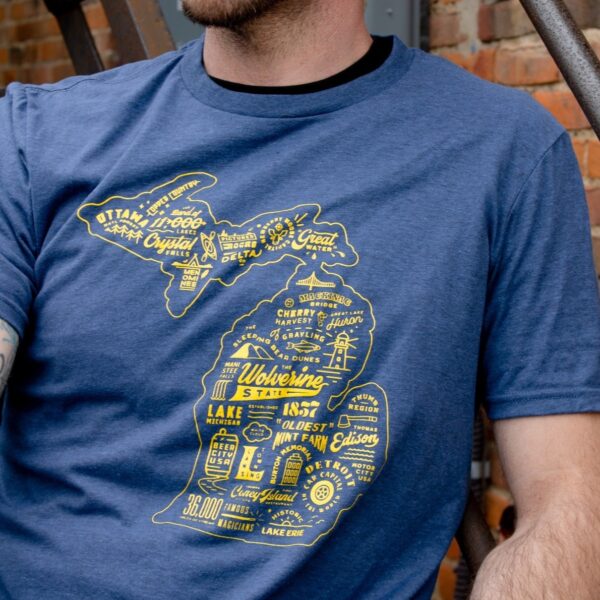 By Detroit Shirt Company of Flint
This outfit produces a wide range of automotive, Michigan, and Detroit-themed apparel for children and adults. You can also find stickers, decals, patches, and glassware. See the Product Description below for details about this specific gift suggestion.
Product Description
Available only in a Great Lakes deep blue, this artistic, and clever tee is sure to be the of the town, and the state. From Beer City USA to Copper Country, and the Oldest Mint Farm to the Cherry Harvest, there are all kinds of items that will get people chatting. It's soft and comfy with a modern, slightly fitted shape. Sizes range from XS to 4XL. There is also a relaxed women's V-neck version available for $31 in the same size range.