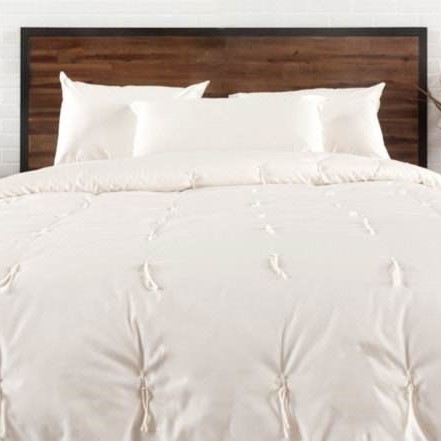 From Frankenmuth Woolen Co. in Frankenmuth
In its original location since 1894, the Frankenmuth Woolen Mill is now one of the nation's largest manufacturers of wool bedding. Using century old equipment, the Mill's team take wool and materials sourced in the USA, and hand crafts all natural, wool filled pillows, mattress toppers and comforters. See the Product Description below for details about this specific gift suggestion.
Product Description
We all know someone who just can't get good sleep (maybe it's even you). Frankenmuth Woolen to the rescue. This Wool Comforter and Pillow set contains all-season bedding pieces that are filled with climate beneficial wool and covered in 100% organic cotton fabric. There is nothing like sleeping under wool. The wool comforter is hand-knotted about every nine inches and can be used with a duvet, comforter cover, or alone. The wool batting used inside these pillows will compress about 1/3 of its original loft and offers firm support with gentle cushioning. Twin ($386), Double ( $462.50), Queen ($505), King ($560), and California King ($580) sizes are available. The set comes with the comforter and two pillows. Additional pillows and mattress toppers are also available. This is the ultimate way to say sweet dreams.