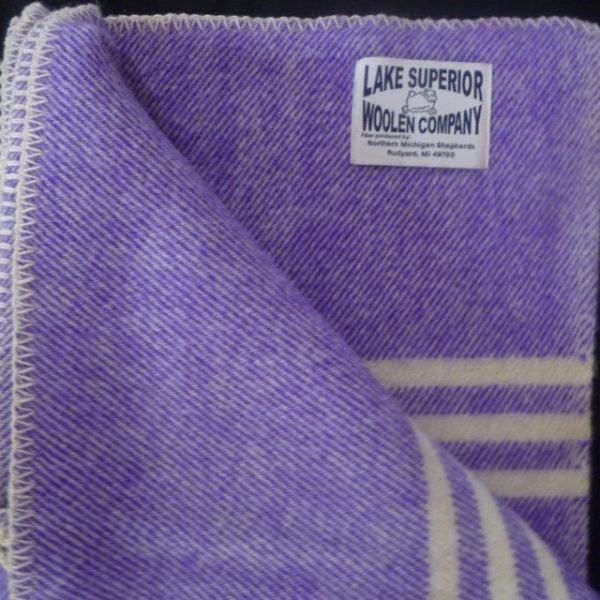 By Lake Superior Woolen Company of Rudyard
This small family farm raises its sheep on the natural green pastures of Northern Michigan and makes its wool blankets from their own fleeces. They are currently made up of a single flock of sheep grazing in Michigan's Upper Peninsula. See the Product Description below for details about this specific gift suggestion.
Product Description
A cozy blanket that will last a lifetime is the gift that keeps on giving. The fleece used in these wool blankets is 100% virgin wool. That means that the wool is being used for the first time in these products, providing the full benefit of it's original resilience, loftiness, and durability. In other words, soft and comfy.