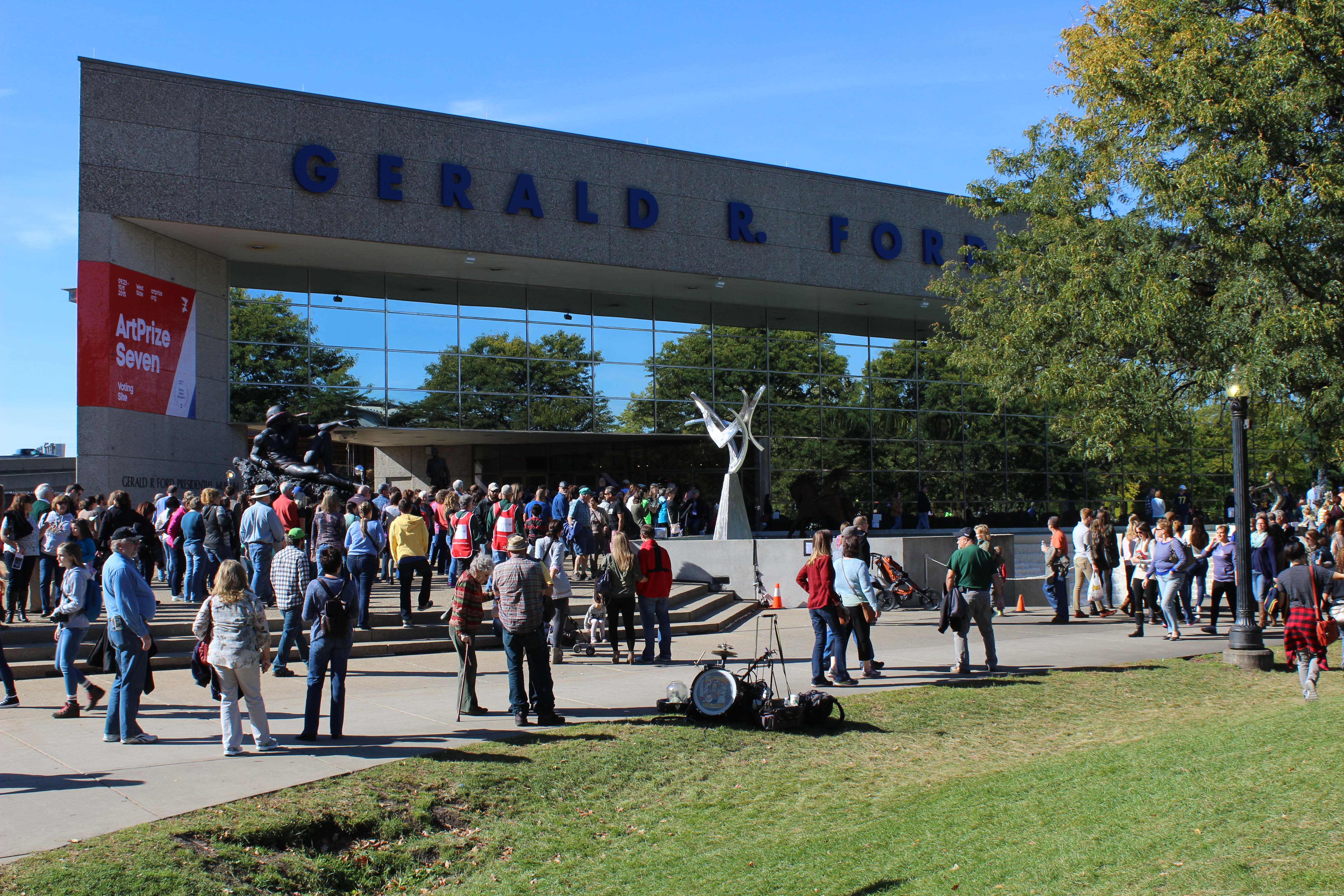 ArtPrize® is remarkably open and collaborative by design. Any space within the ArtPrize district that registers during the Venue Registration period and meets approval requirements is eligible to host one or more ArtPrize Artists and organize its own show. Collectively, these independently organized art shows comprise one of the world's largest art competitions, attracting hundreds of thousands of visitors from all around the world.
ArtPrize is an open, international art competition which takes place for 18 days in the fall in Grand Rapids, Michigan. At each event, the voting public decides the winners of $400,000 in prizes, including a $125,000 grand prize. Any artist working in any medium from anywhere in the world can participate.
Jurors, who are selected based on their expertise and experience, will award $125,000 worth of prizes to 10 different artists. Each entry category: 2D, 3D, Installation, Time-Based, and Digital will have a dedicated juror who will view all entries within that category and select a $20K winner and $5K runner-up.
Share This Post, Choose Your Platform!