2021 Holiday Gift Guide
Presented by French's Flowers of Livonia
A 1,000-Mile Great Lakes Island Adventure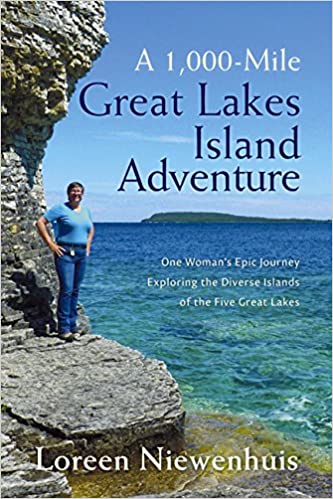 By Loreen Niewenhuis of Traverse City
Once upon a time, Loreen Niewenhuis decided to walk around the Great Lakes. Her ongoing exploration of the regions has led to a series of three books. See the Product Description below for details about this book. Please buy all of your books directly from the author or an independent Michigan bookstore.
Click here to buy this, and/or any of these books directly from the author
Product Description
This final installment in a Great Lakes Adventure trilogy launches off the shoreline to the islands of the Great Lakes. From hiking the rugged wilderness of Isle Royale in Lake Superior, to strolling the metropolis on Montreal Island, Niewenhuis explores islands throughout the Great Lakes basin in this fascinating island odyssey.
Purchase any book in the trilogy for $20 or buy the whole set for $50.