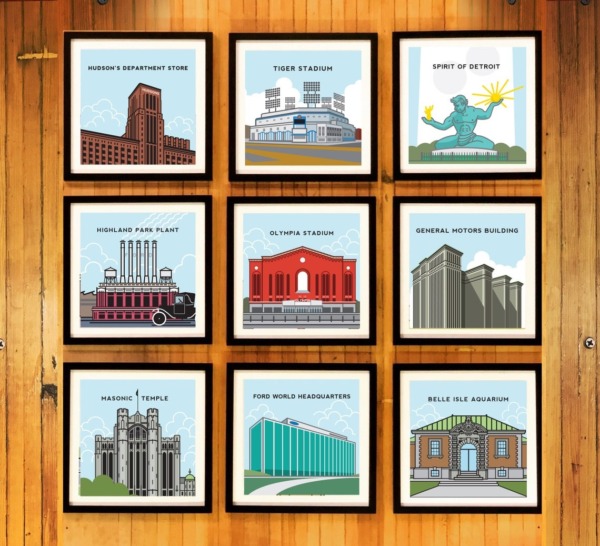 By DetroitGT of Ferndale
In addition to this home collection, DetroitGT is perhaps even better known for its apparel, which is available in many local retailers as well as online. See the Product Description below for details about this specific gift suggestion.
Product Description
Perhaps your dad is a member of the D.A.C. Maybe your mom grew up in Palmer Park. You might have a good friend who used to go to concerts with you at St. Andrew's Hall. If they've got a Detroit memory you want to remind them of, chances are, DetroitGT has a print to help you do just that. There are more than fifty from which to choose. Each was created by local artist, Christopher Gorski, and is 12×12. Unframed, each is $25, or you can buy one framed for just $40.