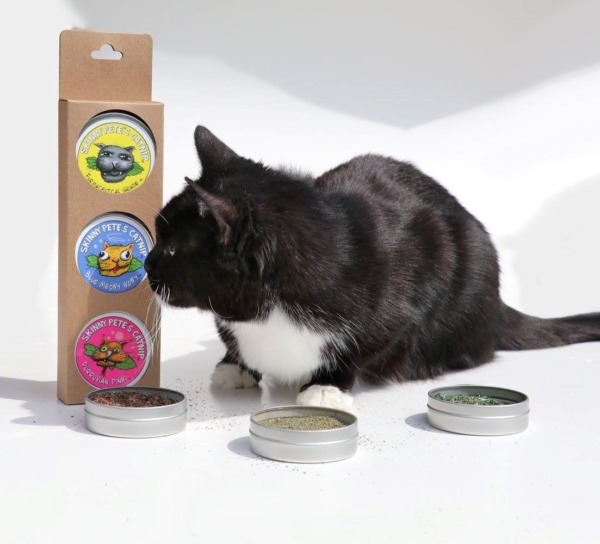 From Skinny Pete's Gourmet Catnip of Rochester Hills
Skinny Pete's is best known for its gourmet catnip, but also offers original design cat-themed apparel and posters. See the Product Description below for details about this specific gift suggestion.
Product Description
Catnip is an herb in the mint family. It contains a chemical, nepetalactone. It is this chemical that triggers the amazing response many cats have when they encounter catnip. Your family will have a feline frenzy with this gourmet gift. Each set comes complete with three tins of organic catnip. There's Blue Meowy Wowy with a hint of spearmint, Purruvian Pink with just a hint of peppermint, and Furmaceutical Grade, which is unflavored, green. As an added bonus, each purchase includes a free, small cloth bag to use as a cat toy.