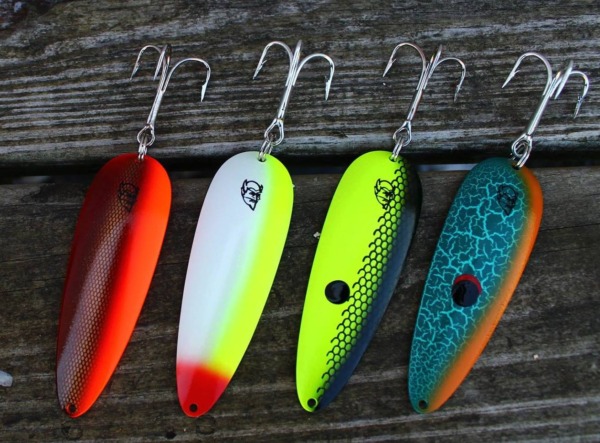 By Eppinger Mfg. of Dearborn 
Eppinger is one of the world's premier makers of fishing lures, better known as Dardevle. See the Product Description below for details about this specific gift suggestion.
Product Description
Does your dad love to fish? Then he'll truly appreciate some new lures, and nobody makes them better than Eppinger. They have tons of options from which to choose. If you're not sure what to get, the website guides you based on the type of fish he's after. These colorful Dardevle packs are available in 3 sizes: 1-oz ($27.79), 3/4-0z (25.19) or 2/5-oz ($21.99). They're great for landing Bass, Crappie, and Northern Pike. Fish will practically be jumping into his boat.