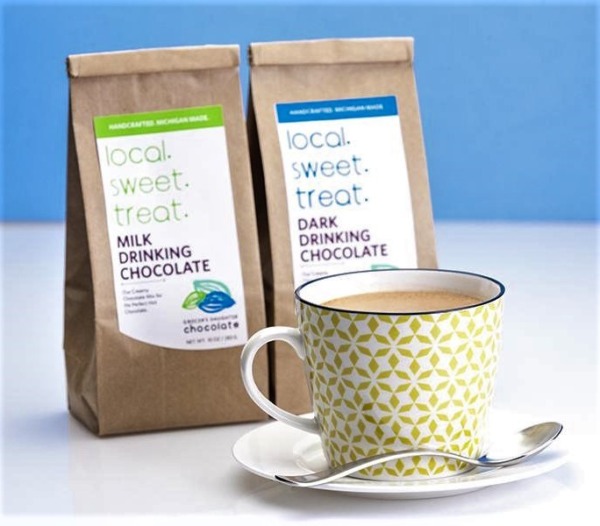 By Grocer's Daughter Chocolate in Empire
From bark to bars and treats to truffles, if it's made with chocolate, you'll likely find it at Grocer's Daughter. See the Product Description below for details about this specific gift suggestion.
Product Description
They'll think of you every time they sit in front of the fire or cozy on a couch sipping a delectable hot chocolate drink. Just using the term drinking chocolate, makes it sound so good! It's made with Grocer's Daughter chocolate instead of cocoa, for a rich creamy beverage. Available in 10-oz bags, choose from Dark Chocolate, Milk Chocolate, or Half and Half.