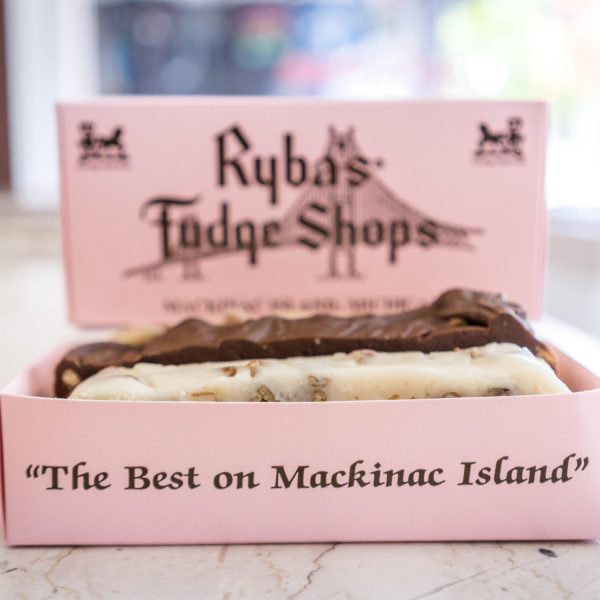 By Ryba's Fudge Shops of Mackinac Island
Perhaps the only thing that rivals the beauty of Mackinac Island is the taste of its world famous fudge. See the Product Description below for details about this specific gift suggestion.
Product Description
Ryba's is one of the absolute best on the island, serving up delicious confections since the 1930s. This scrumptious send will include your choice of three creamy, delicious half-pound slices of fresh Ryba's Mackinac Island Fudge. Flavor options include Chocolate, Chocolate Mint, Chocolate Peanut Butter, Chocolate Pecan, Michigan Cherry Chocolate, Michigan Maple Pecan, Peanut Butter, Pumpkin, or Vanilla Pecan. For an additional $2 a slice, you could include German Chocolate, Oreo, Sea Salt Caramel, or Turtle. If there's a vegan on your list, Vegan Dairy-Free Chocolate slices are available for an extra $4 each.