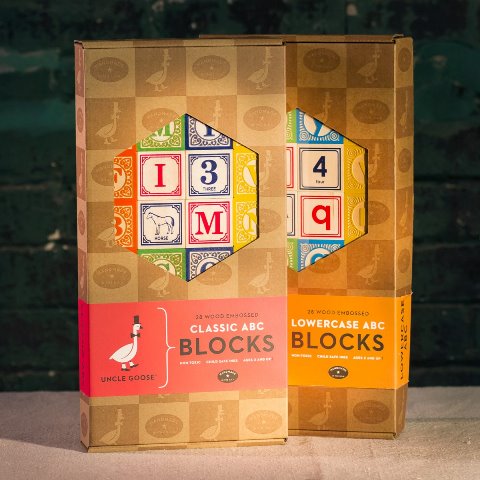 By Lindenwood, Inc. of Grand Rapids
Since 1983, Uncle Goose Classic ABC blocks have been hand-manufactured in Grand Rapids. To this day, these blocks are the only Classic ABC blocks that are still 100% hand-made in the USA. See the Product Description below for details about this specific gift suggestion.
Product Description
Despite all the electronics in the world, nothing spells F-U-N quite like playing together with good old fashioned alphabet blocks. Parents will appreciate the fine craftsmanship, and gain a useful tool for teaching children everything from reading to sorting. Little pumpkins will love stacking and playing with their family. This classic set of 28 Uncle Goose blocks is made from sustainable Michigan basswood. It features four full alphabets, colorful numbers, math symbols, plus a menagerie of handcrafted animals.