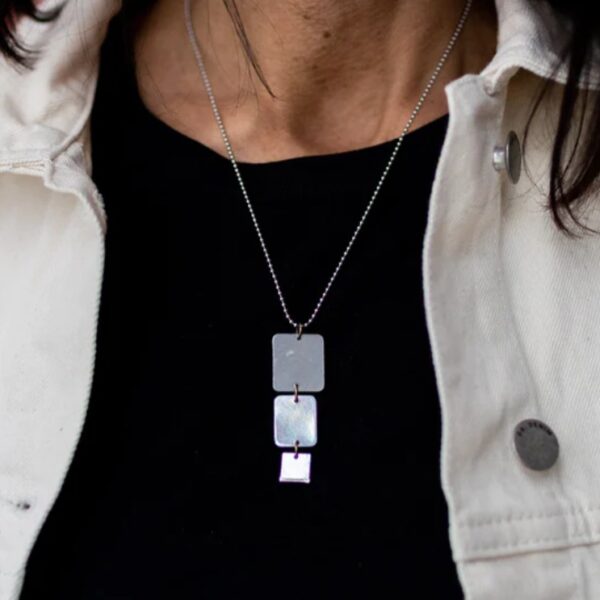 By Mend on the Move of West Bloomfield Twp.
Mend on the Move is a 501(C)(3) nonprofit social enterprise serving Metro Detroit. It empowers and employs women who are survivors of abuse. They make and sell jewelry using auto parts and salvaged car seat leather. See the Product Description below for details about this specific gift suggestion.
Product Description
This lovely design is inspired by one of Michigan's favorite past-times. Who hasn't tried to find the perfect stone to skip across the water when near a Michigan lake or river? Skipping stones look smaller the farther away they get, which is reflected in Mend's dangling stones. This piece is made with upcycled auto parts donated by BAE Industries, and all proceeds help to empower and heal of abuse survivors in our community.