2023 Valentine Gift Guide
Spread some economic LOVE around the state!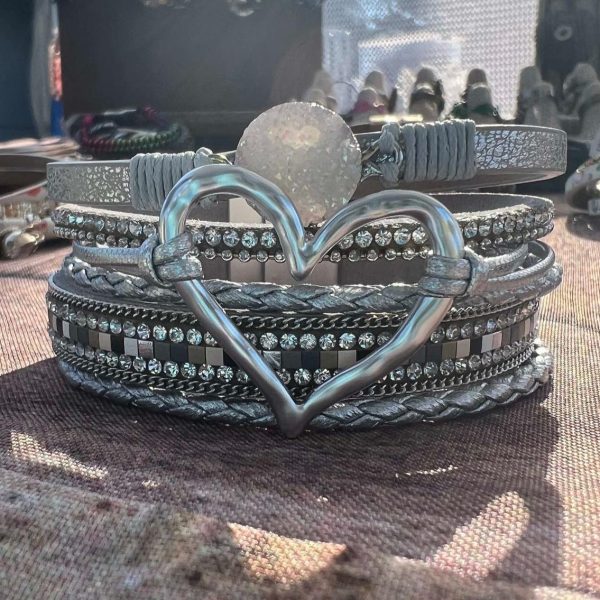 By Jill's Jewels of Milford
She started out making jewelry as a little girl, and now Jill's Jewels is a staple at events all over the state. One of the distinguishing factors of this company is the repurposing of bullets as jewelry. See the Product Description below for details about this specific gift suggestion.
Product Description
This line of jewelry is filled with unique and affordable pieces. Handmade, each is essentially one of a kind, which will make her feel very special. This light grey and tan piece wraps around once and has a convenient, magnetic closure. It's elegant enough to complement a dress, yet would look equally great with a pair of jeans, and demonstrates that she has stolen your heart.