Everything Is Just Beginning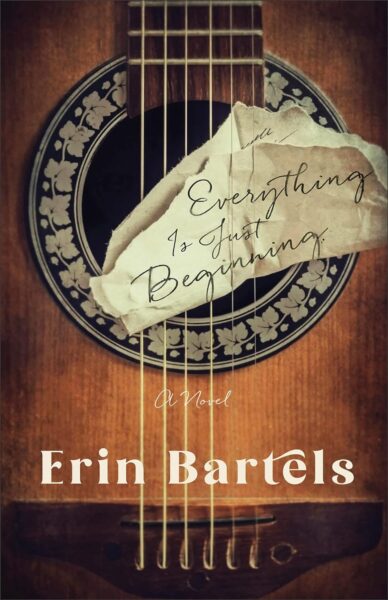 By Erin Bartels
Author Erin Bartels is an award-winning author of six novels. A two-time Christy finalist and winner of two 2020 WFWA Star Awards and the 2020 Michigan Notable Book Award, Erin has been a publishing professional for more than twenty years. See the Product Description below for details about this book. Please buy all of your books directly from the author or an independent Michigan bookstore.
Product Description
Michael Sullivan is a talented lyricist and a decent guitarist, but since he was kicked out of his band (and his apartment), he's not sure he'll ever get a record deal. Living with his loser uncle in a beat-up trailer and working a dead-end job, Michael has little reason to hope for a better future. Until the invitation for a swanky New Year's Eve party shows up in the mailbox. It's for his uncle, with whom he shares his name, but his uncle is going out of town . . .
On the effervescent night of December 31, 1989–as the Berlin Wall is coming down, the Soviet Union is inching toward democracy, and anything seems possible–Michael will cross paths with the accomplished and enigmatic young heir to a fading musical dynasty, forever altering both of their futures.