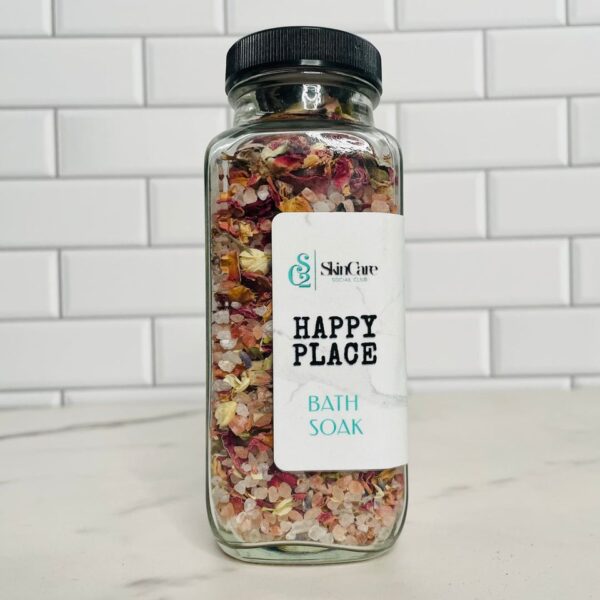 By SkinCare SocialClub of Southfield
All of the products from Skincare SocialClub are handmade in small batches to ensure the highest quality. They include body butters, scrubs, masks, and even beard oil. See the Product Description below for details about this specific gift suggestion.
Product Description
Is there somebody on your list that just loves a good soak in the tub? If that's the case, then this gift will be a hit. The Epsom salt and magnesium will relax her muscles, while goats milk powder and colloidal oatmeal soothe and soften her skin. Essential oils and dried botanicals give off mind clearing aromas that will make their troubles fade away. Happy Place is scented with Rose, Jasmine, and Lavender. You can also choose Let It Be with Calendula and Jasmine or Sleep Tight with Lavender and Jasmine.