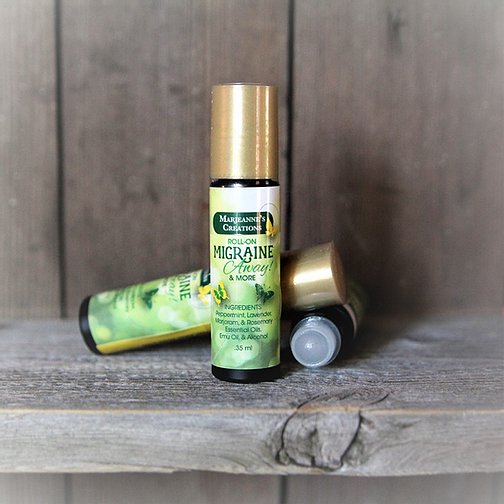 By Marjeanne's Creations of Almont
This company came about as a result of its founder's search to at first find, but instead create, a topical solution for herself to help ward off the horrific, debilitating, migraine pain that millions of people fight against their entire life.
Product Description
We all know somebody who suffers from aches and pains. What greater gift can you give them, than a little relief? The right combination of aromas can do a lot more than just smell good. Born out of necessity, this topical treatment made from all natural ingredients is a wonderful gift for anyone in your life that deals with pain brought about by headaches, sinus issues, and even muscle aches. A dab under the nose can even help ease stress during challenging times.