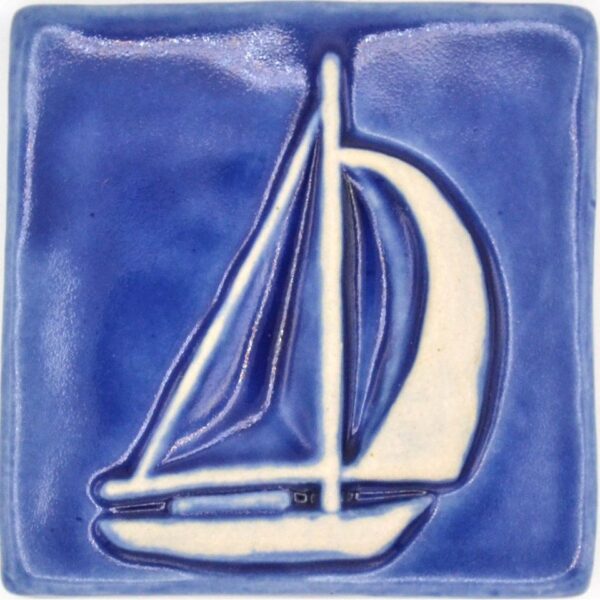 By Little Traverse Tileworks of Harbor Springs
Little Traverse Tileworks designs and manufactures all of its tiles using classic methods and molds that have been hand carved or cast from their original designs, and use clay that was developed right here in the Midwest. See the Product Description below for details about this specific gift suggestion.
Product Description
Would he rather be sailing than anywhere else? This gorgeous tile will show just how well you know him. It is hand-carved and hand-pressed. The company's Nautical Series also includes an anchor and rope knot.