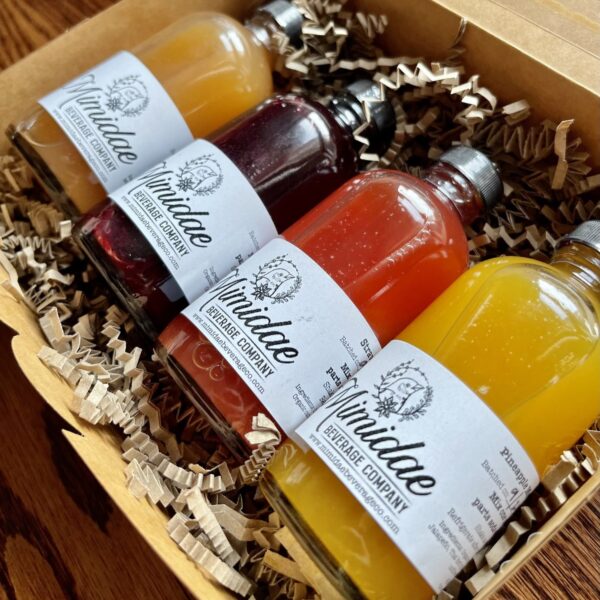 From Mimidae Beverage Company in Detroit
This company was founded by a seasoned restaurant worker looking for sophisticated, non-alcoholic beverages after entering sobriety. As is the case with so many of our highest quality products, when you can't find what you want, you may just have to make it yourself. Mimidae Beverage Company was born out of a true love for a complex, unique drinking experience. See the Product Description below for details about this specific gift suggestion.
Product Description
This gift is a fantastic option for either the seasoned barkeep on your list, or a sober person with a sophisticated palate. Shrubs are a type of beverage that dates back to Colonial times, but they have been making a comeback since the rise of the craft cocktail scene. Mimidae has created several options with truly unique flavor profiles. You can order single bottles of any flavor. Better yet, Mimidae offers this variety pack with four popular selections: Blueberry Lavender, Pineapple Mango Jalapeno, Berry Thai Basil and Strawberry Guava. Give them a chance to try a bunch and find a favorite or teo.