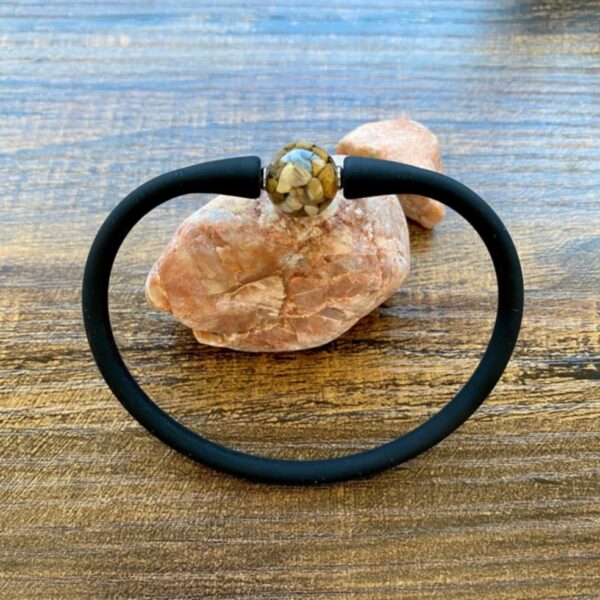 By Homes Bracelets of Traverse City
A love of a lake inspired this company. Homes Bracelets was built by a husband and wife team who each grew up in Northern Michigan and shared a love of Lake Michigan. They wanted to be able to carry a piece of it with them wherever they went. The simple concept grew into an Earth Bead, which is the focal point of all their bracelets. See the Product Description below for details about this specific gift suggestion.
Product Description
If one, or all, of the Great Lakes, holds a special place in your loved one's heart, then you will too with a gift like this. The Earth Bead in the center of these bands contains stones collected by hand from the shorelines of Lake Superior. Each Earth Bead is hand-crafted in their small shop in Michigan, a process which takes 50+ hours per bead. The bead will literally be one-of-a-kind. As an added bonus, a dollar from every cause band purchased is donated to an organization that supports Type 1 diabetes, an autoimmune condition that affects 1.6 million Americans.
There are also other cause bands and a bevy of bracelets with Earth Beads from each of the Great Lakes. You can choose a lake that has special meaning for one or both of you. What a lovely reminder of time spent together at the shore.