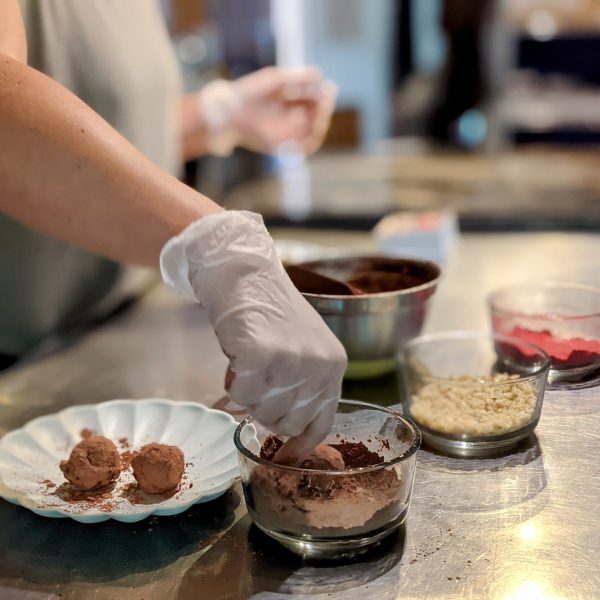 By Mindo Chocolate Makers in Dexter
Mindo crafts bean-to-bar chocolate in small batches, using only the purest and best-tasting ethically-sourced ingredients.  Family-cultivated over generations for superior flavor, organic Ecuadorian Nacional cacao beans and exquisite care make their chocolate something truly special. See the Product Description below for details about this specific gift suggestion.
Product Description
This class is a chocoholic's delight. The team at Mindo Chocolate Makers takes pride in helping others learn about the process. In this workshop, they'll demonstrate how bean-to-bar chocolate, ganache, and truffles are made, so you may just have to get a ticket for yourself as well. They'll head into the Mindo chocolate kitchen and make delicious, personalized truffles from bean-to-bar artisan chocolate. Truffle classes are $40 per person. Alternatively, you could start out with the $20 Chocolate Making Tour. It is a 60-min experience learning about the 4,000-year-old South American tradition of chocolate-making and what makes Mindo Chocolate Makers' chocolate unique.