Often referred to as the Golden Quarter because of its significance to the survival of restaurants and retailers, there may be no more important time to shop local than the holiday season, and no more important year to do that than 2020. That's why this year's Holiday Gift Guide is our biggest ever, with 200 ideas across twenty categories. We've also invited Michigan businesses to offer deals to help you save dollars while supporting them. Our Grocery Guide helps you know which brands to choose to fill your feasts with local deliciousness. Please join us in pledging to BUY LOCAL this season.
Latest Deals from Michigan Businesses
Click on each photo above to reveal that deal or click the button below to view all the savings opportunities.
Michigan-based businesses are invited to join our Holiday Deals Program. Complete the form to apply.
Shops Featuring MI-Made Products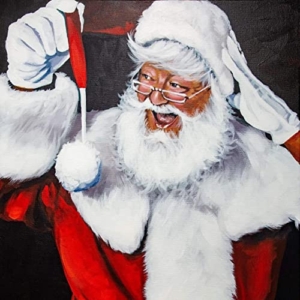 Talented Midland-based artist, Mike McMath, has written a fun new Christmas song called Santa's Looking for His Hat. It's based on a story written by his daughter when she was in the 1st Grade. Give it a listen and then download it where you purchase music. Proceeds will help fund a related children's book for next season.