Some people listen to a rodent in Pennsylvania to determine when spring is coming, while others count days on a calendar, but for those of us who endure the cold and ice of a long, albeit beautiful Michigan winter, it's calendar be damned. We know sure signs of spring when we see them, and most bring pure joy.
Ice chunks flowing past shore
It's truly amazing how many rivers and lakes, even at times Great ones, freeze almost in their entirety during the winter. Some then play host to snowmobiles and ice fishermen, others to skaters and hockey players. Eventually, as the thaw takes over, there are magnificent chunks of ice floating through blue water on a sunny day. It's tempting to see a gigantic one offshore and yell to your friends, "Iceberg right ahead!" as if a seaman in Titanic. Spotting these chunks of ice floating by is a delight and a splendid sign that spring is coming.
Seasonal ice sculptures become waterfalls
Depending upon how cold it gets and for how long, many of our state's waterfalls freeze during the winter. The result can be stunning seasonal sculptures like the famed Eben Ice Caves. Equally thrilling is watching those spires of frozen H2O melt away and turn again to rushing water, especially with the added flow of the spring thaw. Touring waterfalls in the Upper Peninsula is a wonderful way to enjoy spring.
Shanties give way to boats
In January it seems like you cannot pass an inland lake and not see an ice shanty. As cold as February can be, by the end it becomes too dangerous to count on solid ice, so shanties are removed. Not long after, it's inevitable to see your first boat in the water, which is frequently a dinghy armed with bait and poles. As soon as I see my first boat, I get a bit of a thrill, knowing the warmth of a summer day spent on the water is not far off.
Freighters return to the Soo
Having grown up alongside the Great Lakes, it's almost hard to believe that there are kids who have never seen a giant freighter suddenly appear on the horizon. As accustomed to boats as we are in this state, every time a freighter appears, people seem to stop what they're doing and take a look. Many are amateur experts who can identify each ship at first glance. As the lakes freeze, the Soo Locks close for winter maintenance. This year they are scheduled to open on March 25, which means freighters will soon sneak up on us again at any given moment. I can't wait to spot my first one of the season.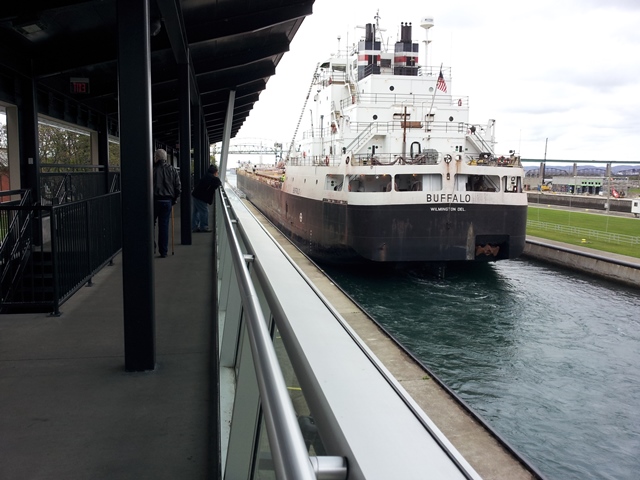 March goes mad
The whole country gets excited for the drama and Cinderella stories traditionally associated with the NCAA Men's Basketball Tournament. In our state, that is especially true with two powerhouses like Michigan and Michigan State. This year's tournament will be held entirely in Indiana because of the pandemic, which means there are some slight changes to how the bracket will be seeded. Teams will be placed in a bracket based on rankings without the usual considerations for geography, but thankfully the Selection Committee will still not match teams from the same conference against each other in early rounds. Participating teams will be officially announced on Sunday, March 14, and play begins on the 18th. Grab a mask and support your favorite team with cheers and your favorite local pub with some cash.
Oberon starts flowing
You know what goes really well with a college basketball game? A Michigan-brewed beer, of course. There are many from which to choose, but you know spring has arrived when Bell's Oberon is available again. The bad news this year is that Bell's is foregoing the typical fanfare known as release parties, for safety's sake (as they should). The good news is that the popular brew can be found on store shelves well ahead of the scheduled March 23 release date. Pick up some oranges and a 12-pack at your local store for a flavor profile made in heaven…or at least in Kalamazoo.
Flowers dot the landscape 
When the ground is covered in white snow, this state truly is a winter wonderland, but as the snow melts away, the magic subsides and we experience a lot of empty trees, brown grass, and grey skies. Perhaps that's why little sprouts of green emerging from the dirt are exciting before they've even bloomed. Inevitably, crocuses in colors like white, yellow, and purple start to peek through the melting snow and brighten things up. Soon to follow will be daffodils, tulips, and trillium. When you live in a land where flowers don't blossom all year, it's much easier to appreciate the beauty and majesty of a single bloom or the tiny flowers that dot a Red Bud tree.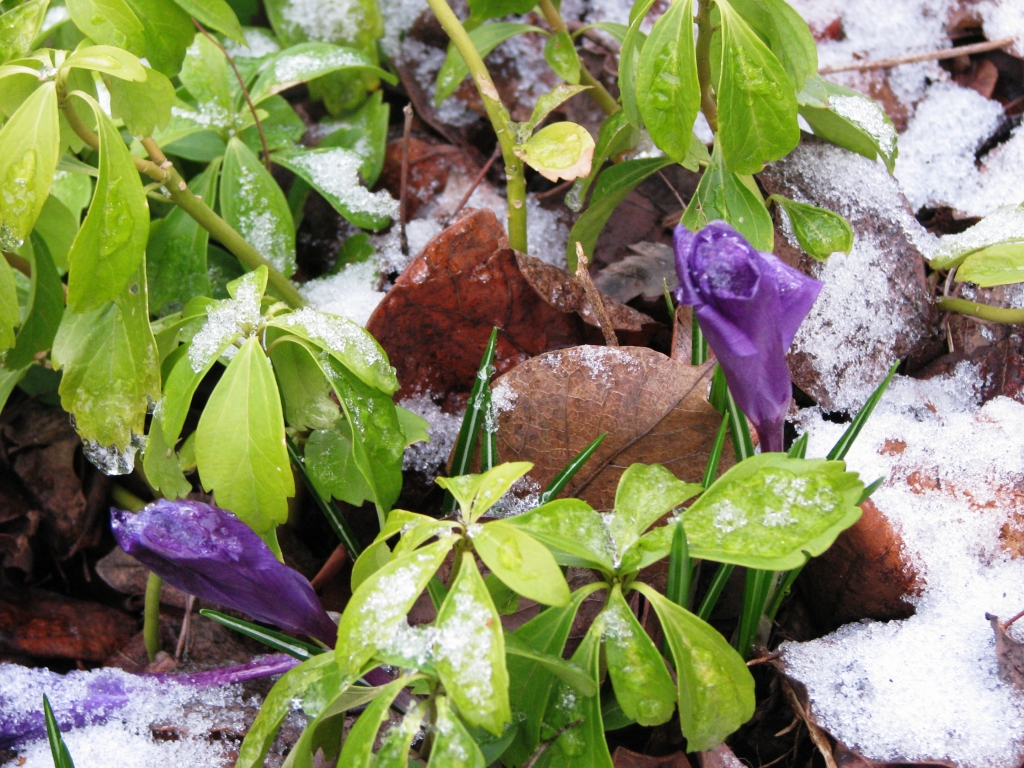 Maple begins to run
Waterfalls aren't the only things that starts flowing again in spring. Buckets begin to appear on the sides of trees all over the state to capture maple sap. Sometimes you can spot them just driving by a seemingly ordinary stand of trees, but you can certainly find them by visiting a sugarbush that is harvested by professionals. It's a tradition that dates back centuries, as maple is widely considered to be Michigan's first agricultural crop. You can find a local producer in nearly any county in the state. Stop by to buy some syrup or scrumptious maple candy fresh from the sugarbush.
 Shorts appear at a frozen shore
If you head to a Great Lakes beach in early spring it is likely that you will find two things. Ice, sometimes as far as the eye can see, and people in shorts. At temperatures that Californians and Floridians might find too cold to be inviting, Michiganders thrown on a pair of shorts and head outside. If you're not at the beach, you'll also see plenty of folks in shorts careening down a mountain on skis. It's just so delightfully Michigan.
Golfers fill the links
Speaking of our hardy stock, it may surprise some people to know that there are a fair amount of golf courses in Michigan that are open year-round. I, myself, have hit the links in the middle of December wearing short sleeves and a Santa hat. While you do occasionally see golfers lugging their bags around the course in the dead of winter, those first days of spring are when the joie de vivre is on full spectacle. People cut out of work early or take a full day off on those first forecasted sixty degree days to hit one of our state's more than 650 courses. It's a sure sign that spring has sprung and some favorite pleasures have returned.
Perhaps this year the surest sign of spring is patrons returning to restaurants, bars, and movie theaters. What a welcome sight that is!