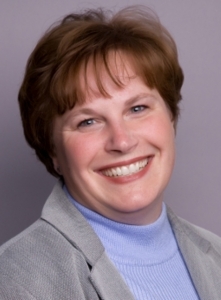 Speaker, writer, and entrepreneur, Lisa Diggs, is founder of The Catalyst Company LLC, a performance consulting business that specializes in helping organizations become more productive and profitable.  The company examines the goals, strategies, communication, leadership, training, incentives, staffing, and procedures of its clients and identifies opportunities and tactics for improvement.
Having traveled the US extensively serving clients since 2001, Lisa became increasingly concerned over the plight of her home state.  Consequently, in the fall of 2007, Lisa founded the Buy Michigan Now campaign to ignite the revitalization of Michigan's economy.
Prior to launching her own company, Lisa served as a regional training manager for Sprint PCS.  In that capacity she was responsible for overseeing needs assessment and training for a 12-state region.  She and her team facilitated more than two thousand customer service, leadership, team-building, sales, and orientation training sessions over a 3-year period.
In the mid-nineties, Lisa took on a role as professional development manager for Olympia Entertainment, the sports and entertainment company owned by the Ilitch family in Detroit.  She led the collaborative team that developed the company's official mission, vision, and values during her tenure, as well as creating the first formal training curriculum.
Lisa honed her sales, service, and leadership skills after years of retail management experience. In her capacity as a sales manager for Lord & Taylor, part of May Department Stores, she relocated to both Atlanta, Georgia, and Holyoke, Massachusetts to open new stores. The experience living in other states only fueled her passion for, and desire to return to Michigan.
She has a Bachelor's Degree in Communications from Michigan State University and a Master's Degree in Adult Education and Performance Technology from the University of Michigan.
Lisa was awarded the President's Call to Service Award from President Obama for volunteering more than 4,000 hours of service to the betterment of her community.
The Greater Detroit Chapter of the National Association of Women Business Owners has also honored her with their Innovator Award, Crain's Detroit Business named her one of their Women to Watch, and WWJ Radio and Lawrence Technological University chose her as one of their Leader & Innovator honorees.