There's often a debate over whether or not one person can really make a difference. That question has been solved with a resounding yes when it comes to a roadside attraction near Marquette. With just a simple idea, and a fair amount of land, Tom Lakenen has been able to create lifelong memories for passing travelers, as well as his neighbors, in the Upper Peninsula. Tom's inspiration is known far and wide as Lakenenland, a metal sculpture park set on 37 acres.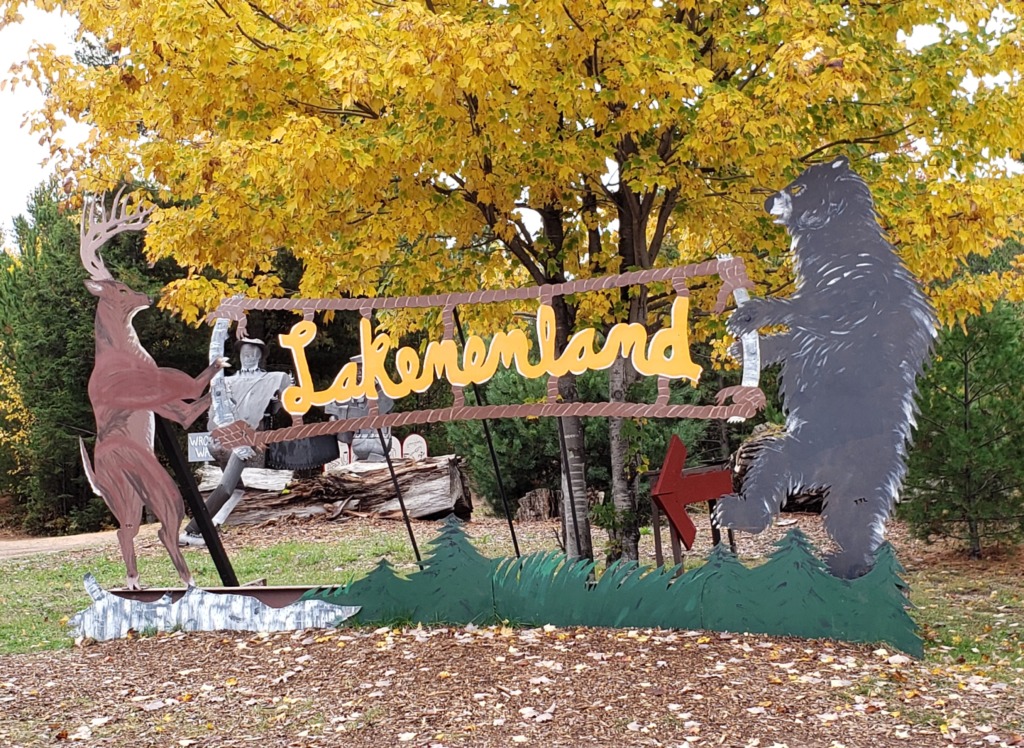 The Artist
When one door shuts another opens. Tom decided to quit drinking a couple decades ago, and needed something to keep himself occupied since he wasn't hanging out at the pub. The boilermaker started twisting and welding scrap metal into whimsical sculptures. Eventually his yard was getting full, so in 2003 he bought a plot of land which became the new home for his primitive, entertaining works of art. Some depict a little of the Michigan's mining and logging history, while others are just wacky and fun. All told there are now more than one hundred of his creations scattered throughout the property.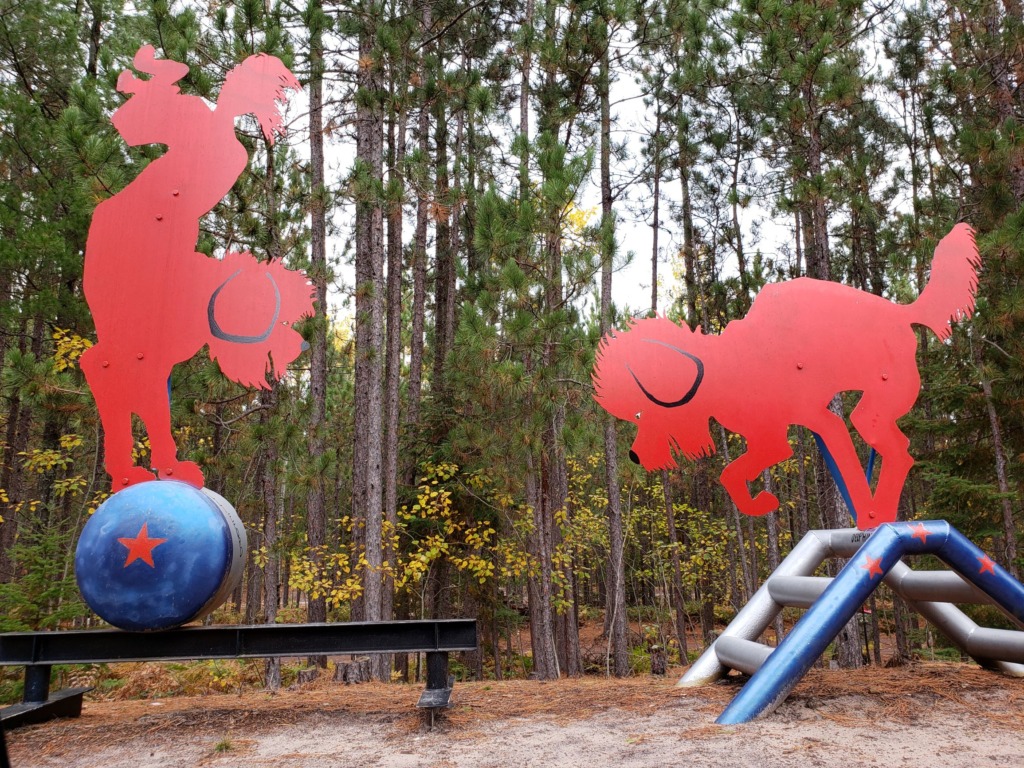 Exploring Lakenenland
One of the best parts about Lakenenland is that you don't even have to get out of your vehicle to enjoy it, if you choose. That's a rare find when it comes to U.P. entertainment. However, if you do decide to venture out, it's an ideal place for taking pictures with the kids or perhaps a selfie or two. There are also a couple of fishing ponds, a picnic area, a bog walk, and direct access to the North Country Trail.
A while back a generous doctor came by and gave Tom a $12,000 donation allowing him to enhance what has become his roadside attraction. He used it to build a log and stone pavilion with a fireplace and a concert area. Those features make it a popular destination for locals as well.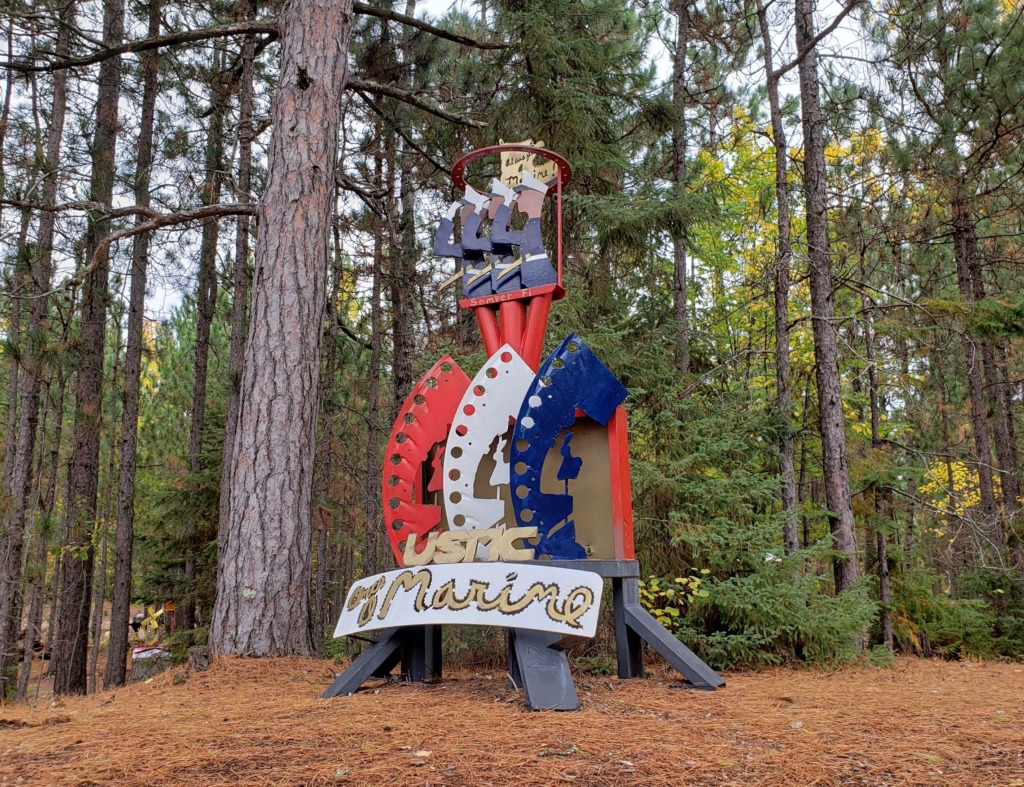 There is no good or bad time to visit. Amazingly, Lakenenland is open 24 hours a day, seven days a week and is completely free. In fact, in the winter it is a go to destination for snowmobilers who know they can stop and make a fire to warm up and meet some fellow revelers. Dogs are welcome too. Tom uses a leaf blower to keep the sculptures visible and says winter is his busiest time of the year. It's not unusual to find him there handing out hot cocoa and snacks. He genuinely enjoys mingling with and welcoming his guests.
This little spot has attracted people from all over the world, and yet it's easy to miss. Keep your eyes peeled for the metal signs as you cruise along M-28 about midway between Au Tran and Marquette. If you want to get fancy and GPS your way, the address is 2800 M-28, Marquette, MI 49855. If you have fun, leave a tip to help keep it going for the next group to enjoy.