Despite being home to Eastern Michigan University, Willow Run Airport, and a readily recognizable water tower, Ypsilanti often lives in the shadow of neighboring Ann Arbor. Yet, there is much to see and do, especially when you make a stop in Depot Town.
Named for the train station that was once the primary focus of the area, Depot Town is a lovely stretch of Cross Street filled with fine places to shop, drink and dine. An easy stroll can take you from one end to the other, and it's highly likely that you'll watch a train pass by while visiting.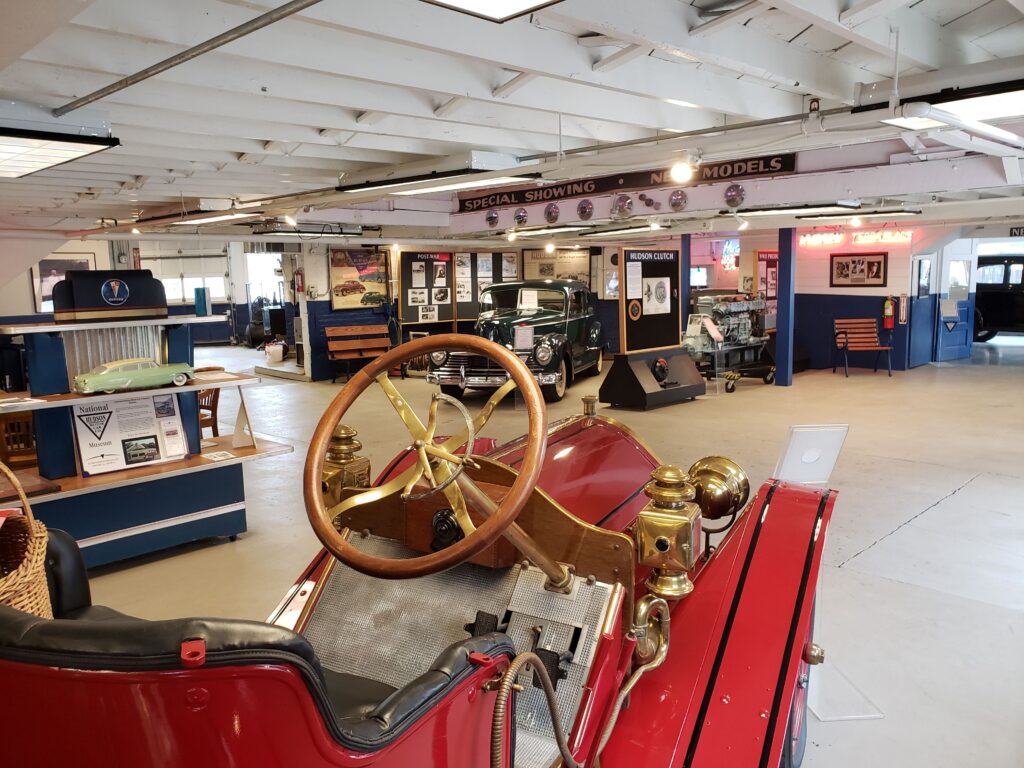 At the east end lies the Ypsilanti Automotive Heritage Museum. In 1892, the Ypsilanti Electric Company built a structure on the site that is now the Hudson garage in the museum. The automotive history of the building started in 1917 when Joseph Thompson occupied the property and opened the first Dodge dealership outside of Detroit. Over time it was also a Willys Overland and later a Hudson dealership, so it's a fitting spot to see magnificent old cars. The museum features automotive stories that all have Ypsilanti connections including Chevrolet Corvair, Tucker, Hudson, Kaiser-Frazer, and the General Motors Hydra-matic.
Head west a block or two, and on the other side of the Huron River, you'll find the Michigan Firehouse Museum. This is a really cool place to take kids, but adults will love it too. For a quarter of a century, this 1898 firehouse has served as an education center that tells tales of brave firefighters and warns of fire precautions and safety. Walking through the restored firehouse, you'll see fire engine steamers. The large, modern addition offers 25 changing exhibits of antique fire trucks and early fire rigs, multiple displays of historic artifacts, and the largest collection of fire truck bells in the country.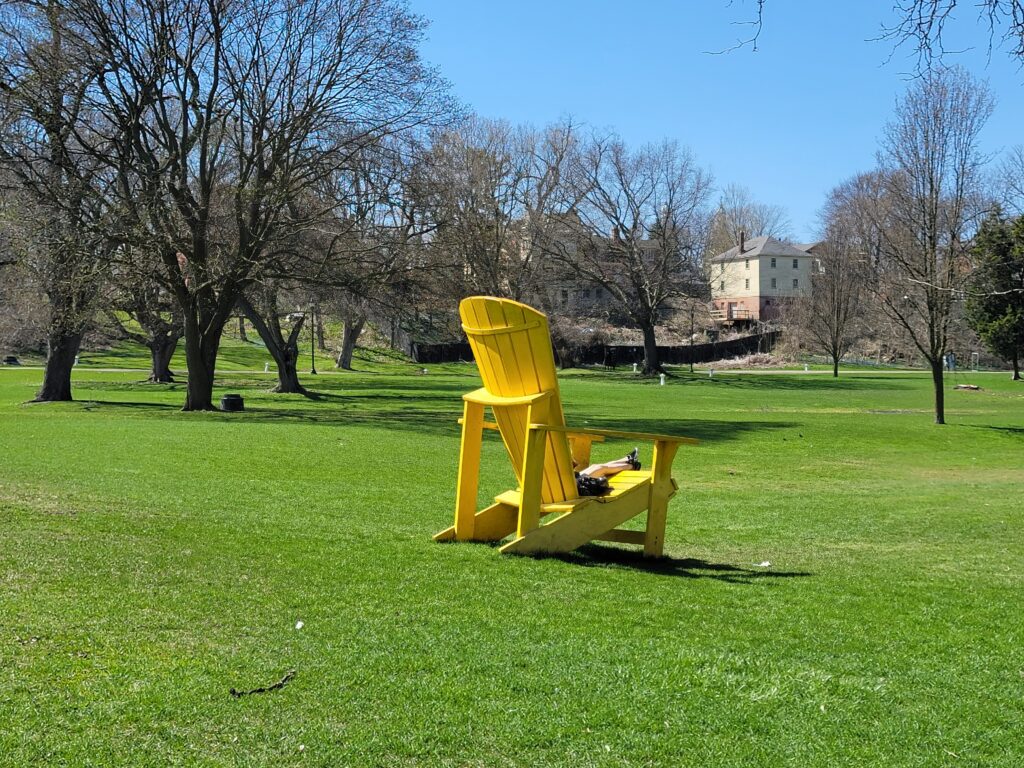 The nearby Huron river adds a lovely feel to the whole area. You can take a walk along the banks of the river in Frog Island Park, and cross one of the bridges right into Riverside Park. The latter of which has a paved trail, perfect for jogging or cycling, that runs along the river. Cross the river via the pedestrian Heritage Bridge, and you can continue exploring the Water Street Trail.
Alternatively, you can opt to stay inside Riverside Park and relax in the shade of the pavilion along the water, or drop a line in to fish. There's also a playground for kids to enjoy, and a giant Adirondack chair that's just begging to be in a selfie.
If you're looking for a little more culture, take a jaunt around the corner onto N. Huron Street. There you'll find some really impressive old architecture, including a carriage house and what was once the Ladies Library. It is rumored to be haunted by former owner, Mary Starkweather, who is supposedly unhappy to see her dream of a library now used as an office space.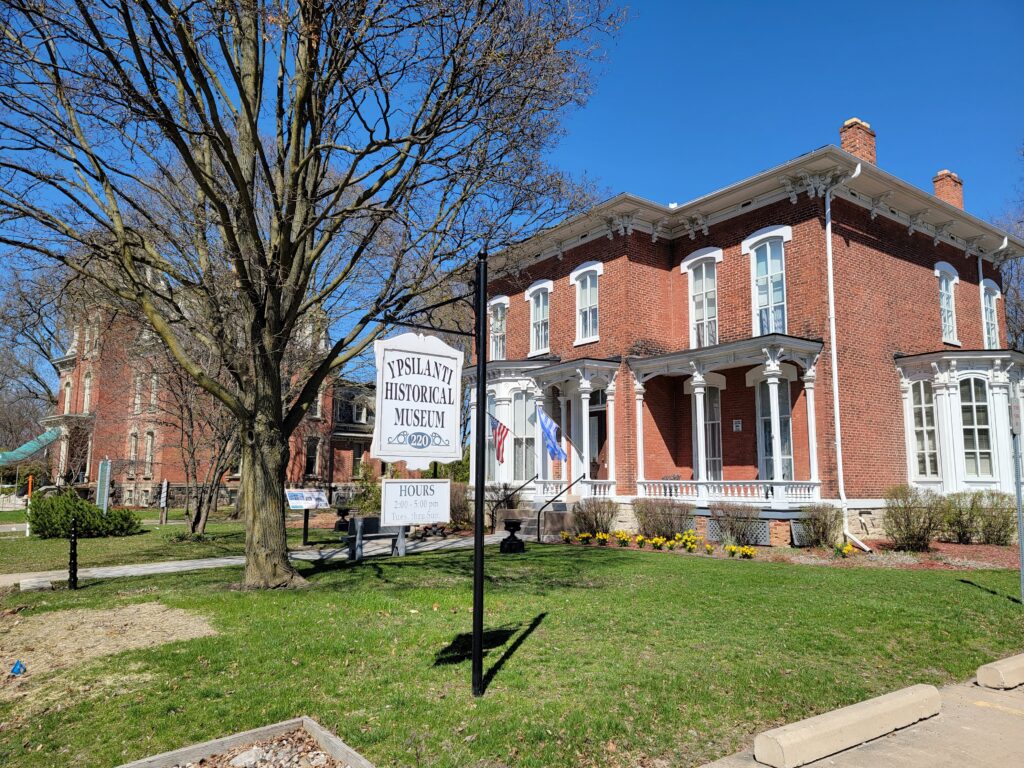 The Ypsilanti Historical Museum and Archives is another one of the interesting buildings along this stretch. There you can explore an original 19th Century Ypsilanti home. The archives are a treasure trove of 200 years of Ypsi history. Along the same block is the Riverside Arts Center, where, depending on the day, you may find anything from exhibits to workshops to dance parties.
In between all of the fun and educational stops, you're bound to work up a thirst, an appetite or both. 734 Brewing Company has both indoor and outdoor seating where you can get a cold brew or even house-made root beer. Heading back east on Cross Street, there are several culinary options.
Maiz is a Mexican Cantina that specializes in incorporating local ingredients. The original Aubree's is across the street, where they've been serving up phenomenal pizza since 1972. Next up is the infamous and aptly-named Sidetrack, where among many other things, you'll find some of the best burgers in the state, served up alongside the railroad track.
Kiddy corner from Sidetrack is a relative newcomer to the area, Thompson & Co. Serving up some Southern-style goodness on a grand porch, or inside, this is one of the area's culinary gems. You can't go wrong with the fried chicken, and the cornbread is fresh, hot, and delicious. It also has a partner establishment, Mash, which has a small snack menu, and a bevy of craft cocktail options.
There's plenty of free parking in the area. Pick a spot, and wander. Whether on your own, on a date, or with the family, there's a stop for everyone in Depot Town.