February may be the month for romance, but these dining spots will warm your heart any time of year. Michigan has no shortage of delectable dining options, but if you're looking for a romantic dinner with someone special, we've identified an array of the most romantic restaurants in Michigan. Each provides not just delicious food, but ambience and service that will sweep you off your feet.
This Motor City landmark is world famous for its upscale dining in Detroit. This iconic, turn of the century, Romanesque revival mansion-turned-restaurant, was once home to one of richest families in Michigan, The Whitney has retained all of its charm and refinement, while appealing to contemporary tastes. This stunning establishment offers fine dining and an upscale lounge called The Ghost Bar. Rumor has it you may actually encounter a ghost or two on site. We're not sure about that, but we do know you'll find many delightful spirits. For an uncommonly romantic Saturday or Sunday, check out the elegant afternoon Tea Service.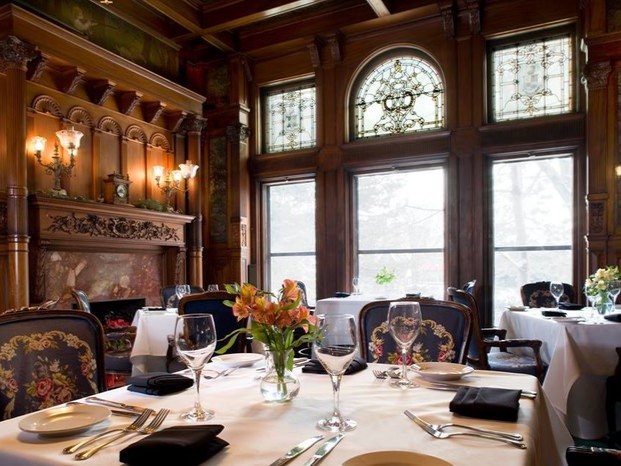 The Shelby is an adults-only establishment and the perfect atmosphere for an intimate, romantic evening.
A hidden gem located in downtown Detroit– this speakeasy is located in a 100-year-old bank vault in the city's Financial District. Layers of history can be seen in the old plaster, original crown moldings, and modern finishes creating an atmosphere that's at once unique, classy and comfortable.
In true speakeasy form, patrons need to first enter another establishment – Coffee Down Under – and let a Barista know that they are there for the Shelby. The menu features an array of inspired craft cocktails and "shareplates," most of which can be expanded into entrée-sized portions upon request.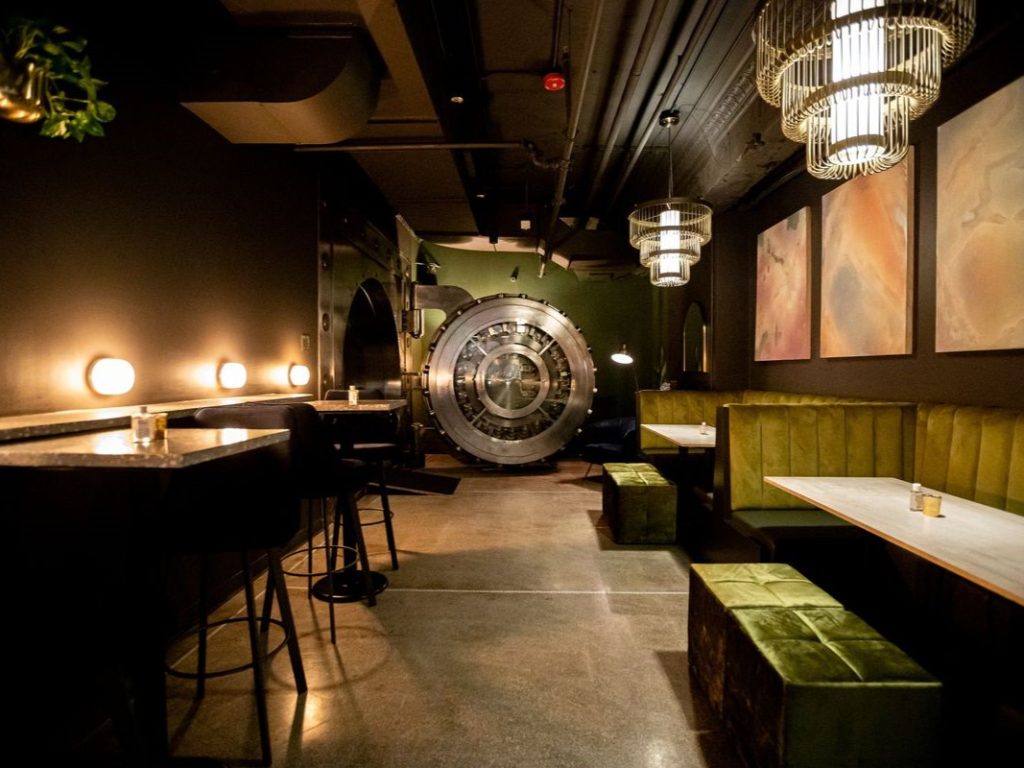 Hidden on a side street, in a new office building in the "Triangle District" of Birmingham, Forest (previously known as The Forest Grille) is an upscale, contemporary pan-Mediterranean restaurant with focus on house-made pastas, served in romantic, white-linen surroundings matched by casual, professional service. Patrons rave about the duck, an in-house dry-aged Rohan duck brushed with miso and cider glaze and "seared to a perfect crisp" in a cast iron pan.
Located in downtown Ann Arbor, The Earle opened its doors as a jazz club in 1977 and transformed into an intimate romantic dining establishment in 1979. It features award-winning country cooking from the provinces of France and Italy – and is known for its extensive wine list. True to its jazz club origins, The Earle offers live jazz five nights a week. Romance at its best!
Known as "THE fine-dining restaurant" in downtown Jackson, Veritas offers fresh food with a "homey" feel – relaxed and refined hospitality. Featured menu items include locally raised, dry-aged steak, fresh-caught seafood, creative sushi and freshly-baked bread.  Wine lovers will be happy to know that the restaurant has an extensive wine selection, and received the 2022 Award of Excellence from Wine Spectator.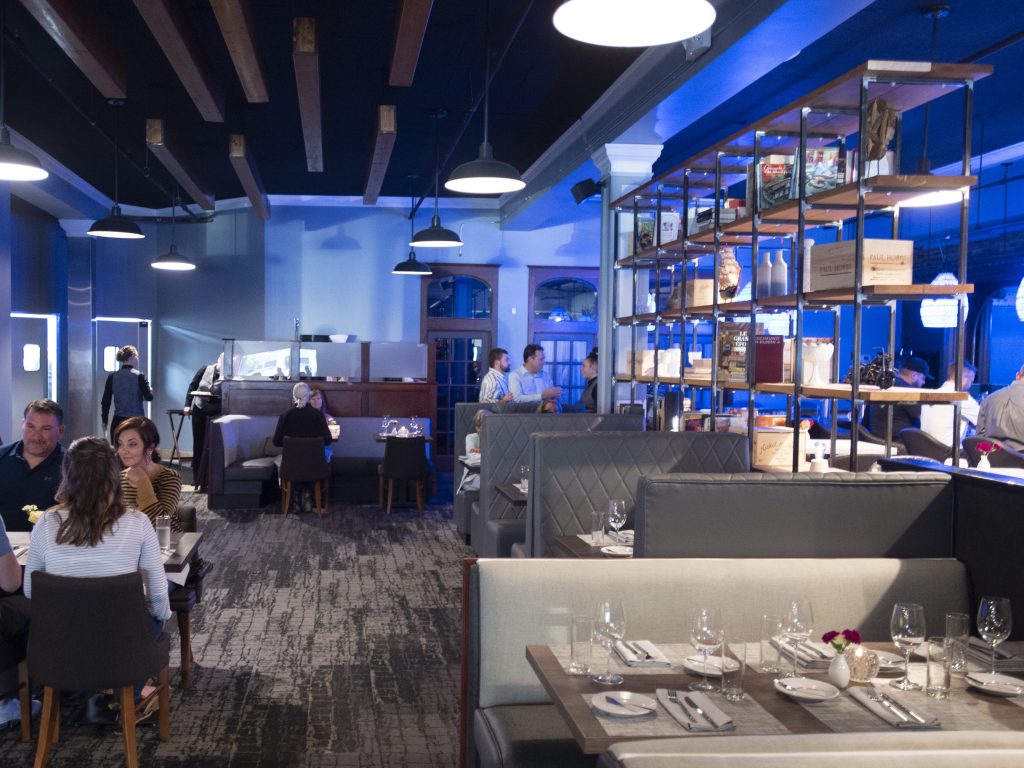 Bowdie's is an intimate restaurant a few blocks from the Capitol featuring classic chop house favorites- bone-in steaks and a vast scotch selection. With décor described as rustic elegance in woodgrain and leather, combined and complemented by elegant tableware and black linens, this space may be small but is big on atmosphere. Because of its size, reservations are highly recommended. Bowdies also has locations in Saugatuck and Grand Rapids.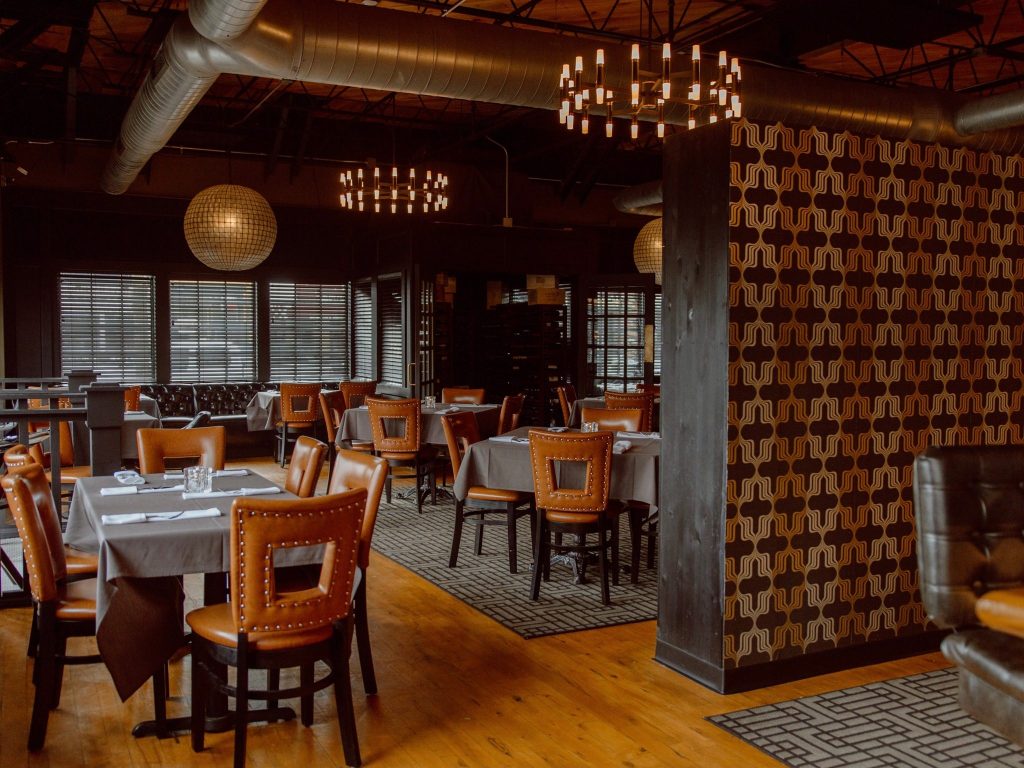 Located in the North Monroe area of Grand Rapids, this cool, industrial-style hot spot is a modern American restaurant locale offering a riverfront dining experience. Linear's menu features dishes that are locally-sourced with seasonal ingredients. Customers love the ambience and wonderful service. If dinner isn't on your agenda, good news –  Linear is one of the few romantic restaurants featured here that is open for lunch!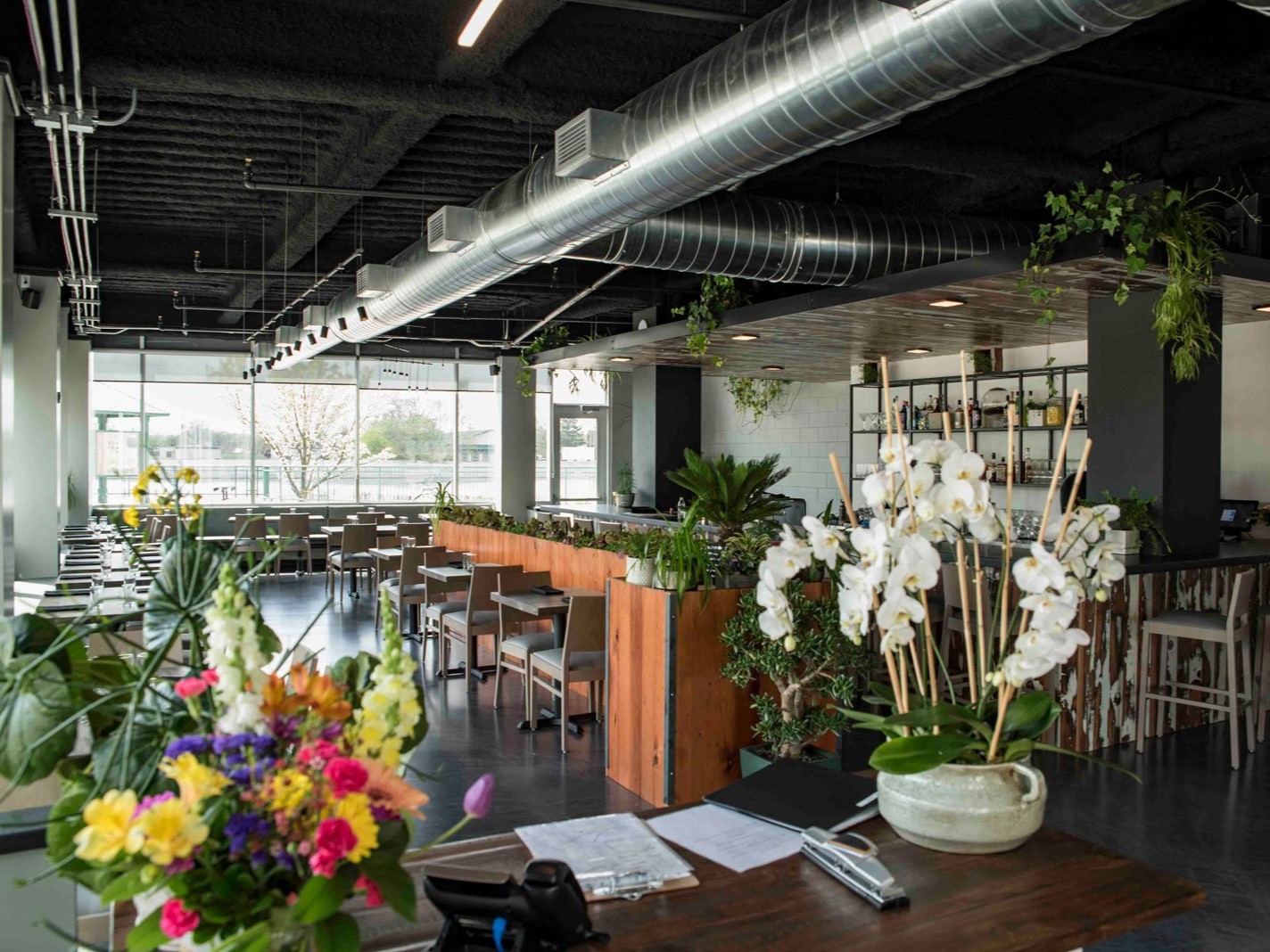 Without a doubt, one of the best features of Blu is that it's located on the shore of Lake Michigan with panoramic views of Sleeping Bear Bay and the Manitou Islands. While known primarily for its unparalleled views, the restaurant also has a reputation for thoughtfully-executed cuisine and an award-winning wine program. Beer lovers take note: Blu allows patrons to bring their own beer at no charge.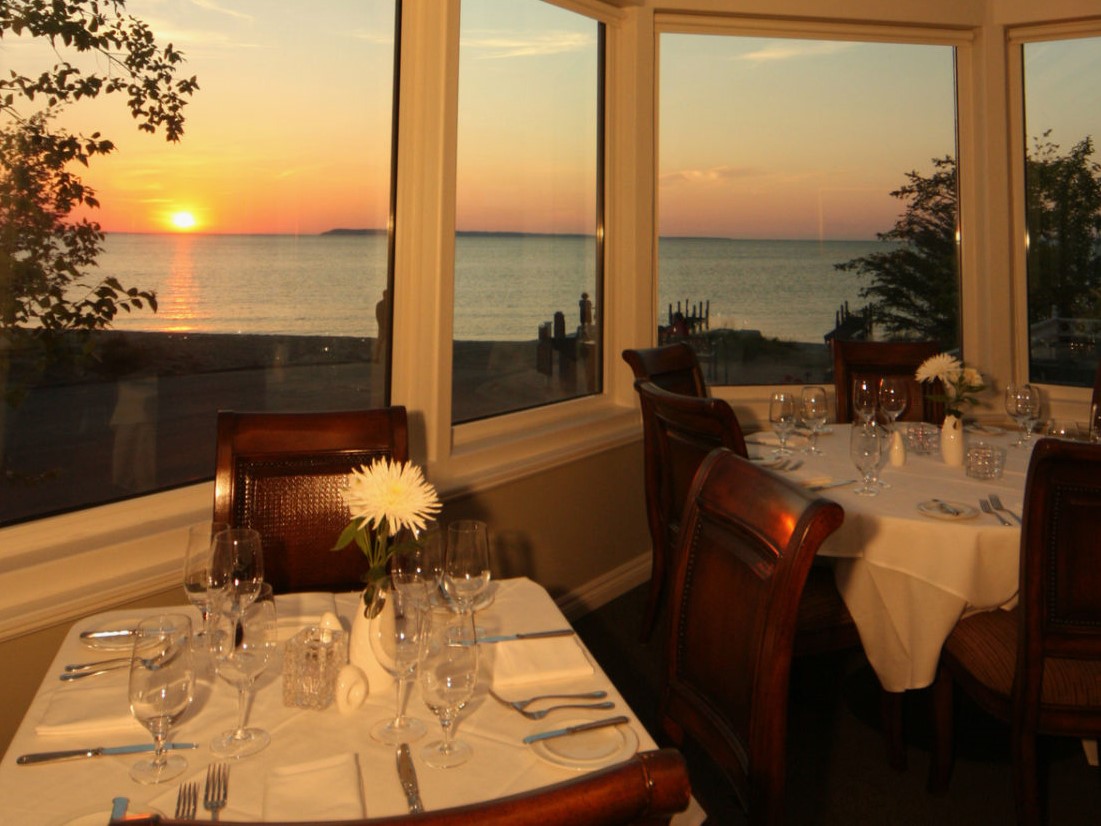 Located in a former historic hotel with a relaxed and elegant atmosphere, The New York Restaurant in downtown Harbor Springs offers an eclectic cuisine in a comfortable setting, overlooking Little Traverse Bay's waterfront. Featuring fine gourmet dining, specials may include Oysters Rockefeller, Chilean Sea Bass, Osso Bucco and many other favorites. The New York is proudly serves a vast selection of Michigan wines.
Amical is a Front Street restaurant in the heart of downtown TC, overlooking West Grand Traverse Bay. A bistro-style restaurant, Amical ("Friendly," in French) serves a mixture of eclectic European food in an atmosphere that patrons describe as "elegant but not the least bit stuffy." Recognized for its classic French culinary creations, Amical is also known for its fresh white fish, which can be parmesan, herbed, nut crusted or blackened. Meals are reasonably priced and desserts are said to be "to die for."