Lights are going up, shopping is on everyone's list, and Thanksgiving is right around the corner. Enjoy some special time with family and friends, perhaps at our 12 things to do in Michigan in November 2021.
Zoos take on a completely different demeanor as night begins to fall. Crowds typically diminish too. However, John Ball Zoo has found a way to create new excitement with this evening excursion. Stroll through an illuminated landscape of nature drenched with rich lighting and sounds. The spectacle includes music-synchronized displays and animated motifs of moving light. The vibrant hues transform the zoo into a show designed to appreciate wildlife and the wild places around us.
If you love food, there's never a bad time to visit Grand Rapids, but this is one of the best. In addition to exploring fantastic newer destinations or returning to old favorites, you'll also get rewarded for your edible adventures. It only takes a couple minutes to sign up online for the Restaurant Week GR Digital Pass. Then use it to check in to at least three participating restaurants between November 5-13. You'll receive your choice of one of two exclusive foodie-themed gifts. Plus, you'll earn a digital coupon for a return visit to each restaurant you patronize during that time. Check the website for participating restaurants and examples of the digital coupons for each. As an added bonus, $1 per check-in (up to $5,000) will be donated to a scholarship fund for aspiring foodservice professionals, so your orders help support the future of the local culinary scene.
Nov 10 TEDx – Detroit
One of Metro Detroit's ultimate networking and inspirational experiences is returning this month as well. There will be three ways to join in TEDxDetroit this year. Option 1 ($75) is live, in-person at the 350-seat Icon Detroit Auditorium (a state-of-the-art performing art stage with stadium seating, with individual armchairs, desks, power outlets, and wifi. Option 2 ($25) is to watch the talks on site at Icon, but in one of the socially distanced viewing salons. You can participate in Q&As with the speakers between sets, explore the art, tech, and Detroit companies at the TEDxLabs expo, and tour the campus on the Detroit Riverfront. Option 3 is to stream the event for free in the comfort of your own home or office.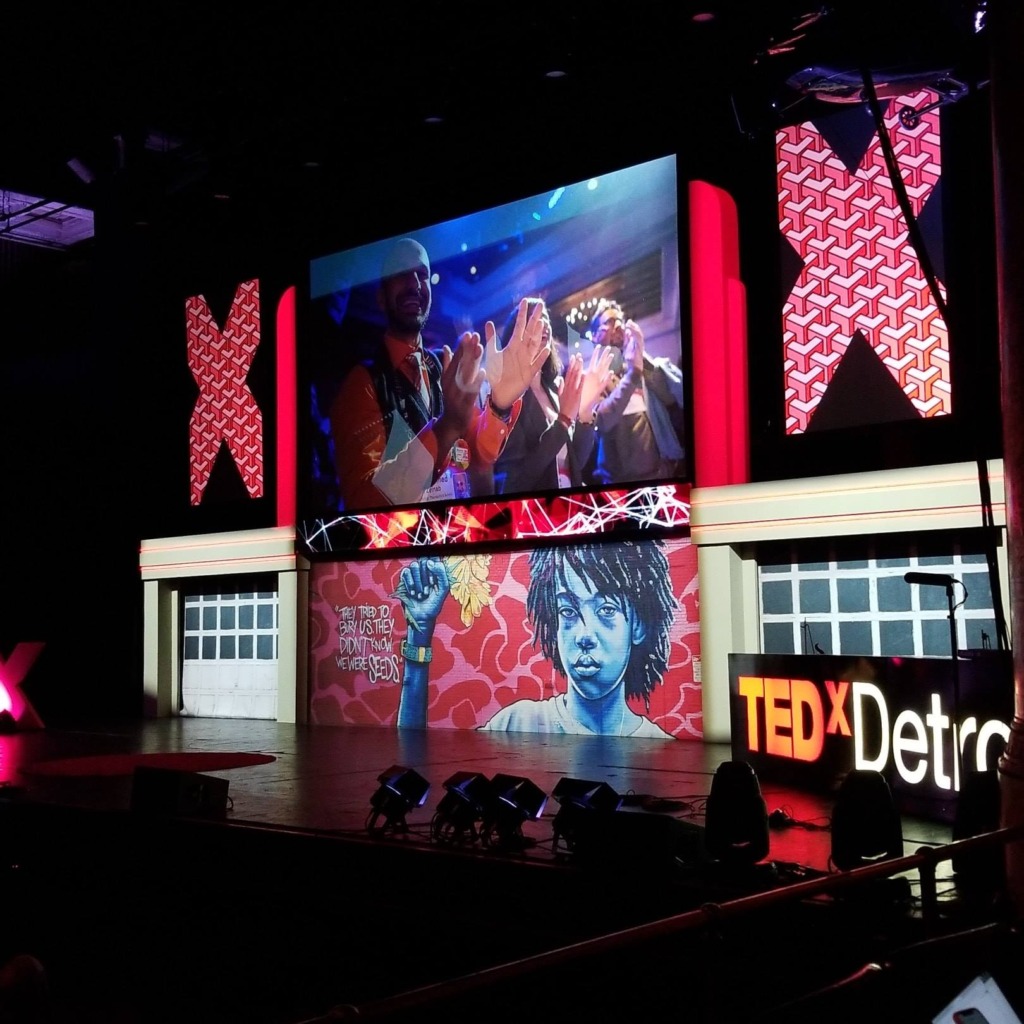 This annual celebration of independent films is back live and in person, though note that proof of vaccination is required. This year's fest takes place at Studio C at Meridian Mall in Okemos. Expect showings of The Hidden Life of Trees, Cousins, Landlocked, Boblo Boats: A Detroit Fairy Tale, Kiss The Ground, a variety of short films, and more.
Ring in the holiday season with a festive walk-through of Jean Stoffer Design's passion project, This is a recently remodeled grand old home in the center of the Heritage Hill Historic District in Grand Rapids. In addition to the unforgettable tour of this beautiful home, you will be able to enjoy live music along with Stoffer Home and Bradbury pop-up shops inside. Plus, the main and second floors of the house will be fully decorated for the holiday season.
Since 1987, thousands of people have strolled through this holiday event hoping that they will be the lucky winner of a special tree or wreath. Local businesses, artisans, florists, and interior decorators create a magical winter wonderland with over 100 fabulously decorated trees and wreaths that are donated by community members. Each is raffled off to attendees. The money raised throughout the weekend supports the Junior League of the Great Lakes Bay Region's mission of promoting voluntarism and improving the community.
There's a quiet lull between fall splendor and winter skiing in Northern Michigan, but Traverse City has found a new cause for celebration. Hint, it comes in kegs and brings joy year-round. Gather some friends and go on a self-guided tour from Nov. 12-19, forspecials at participating breweries and restaurants all week long. Sign up online for the Beer Week pass to get the details. Visit at least five spots during the week to qualify for prizes. Plus you'll be rewarded with a "My Hoppy Place: Traverse City" Beer Week t-shirt or a T.C. fanny pack.
We love letting you know about any opportunity to shop local, especially during the critical holiday season. This market features 100 of the most amazing makers in West Michigan. It is open both Saturday and Sunday from 10am – 3pm. Musical appeartances include Kanin Elizabeth on Saturday and Serena Rae on Sunday. The event takes place at the Holland Civic Center. Admission is $3 per adult, and free for kiddos. While in the area, consider taking a tour of the incredible craftsmanship at Holland Bowl Mill or popping by Coppercraft Distillery to for a specialty cocktail or spirit tasting.
You don't even have to be a lover of Christmas to enjoy this celebration of light and love. Silver Bells in the City is easily one of the state's most beloved events to kick off the holiday season. Start off by shopping at the Silver Bells Village, which is made up of local vendors. It's located on the 100 E. Block of Allegan Street between South Washington Square and Grand Avenue. Then pick your spot for the Electric Light Parade, which begins at 6 p.m. at the corner of Lenawee Street and South Washington Square. After the parade, cheer as the state's official Christmas Tree is lit, and join in on a community singalong led by former NBC's The Voice contestant, and Detroit's own, Zania Alaké. Weather permitting, the evening ends with an amazing Firefly Drone Light Show will illuminate the sky, choreographed to music.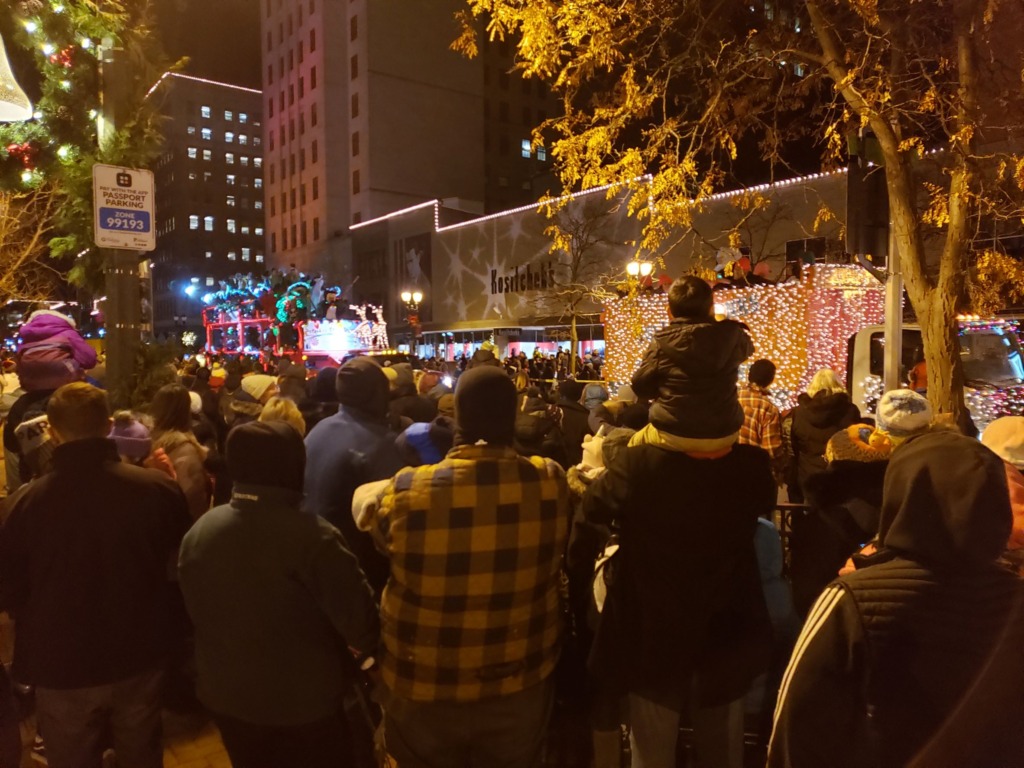 Grand Rapids is of course one of the state's best culinary destinations, which is why this event, now in its 14th year, has become so popular. You'll find more than 1,000 wines, beers, ciders and spirits from around the world, along with creations from the area's finest restaurants. If you're a foodie, or just enjoy any opportunity to taste some quality libations in the nation's craft beverage capital, then don't miss this experience. Hours are 6pm-10pm on Fri Nov 19, and 2pm-10pm on Sat, Nov 20. Admission is $20.
At last, one of the nation's best known Thanksgiving traditions is back live on Woodward Avenue again. It's a feast for the eyes and ears with larger than life floats, colorful helium-filled balloons, thunderous marching bands, and exciting specialty acts. Kids will be charmed by the Distinguished Clown Corps, while adults have fun trying to identify and explain to them who each of the famous Big Heads is. It's a tremendous way to start your Thanksgiving holiday. If you can't make it live, then look for the broadcast on WDIV.
Instead of the usual Black Friday at the mall, wouldn't it be nice to experience one of those old-fashioned, European Christmas markets? It will come as no surprise that Michigan's Little Bavaria has got ya covered. Put on by the Frankenmuth Farmers Market, the ChristKindlMarkt is a holiday shopping village, styled off the nostalgia and tradition of those in Germany. Expect to find over 40 vendors of foods, gifts, and clothing, lining the pavilion to form a unique open-air market. It's perfect for celebrating a handmade Christmas. Of course, while in town and in the holiday spirit, don't forget to stop by Bronner's for all of your decorating needs, or just for the fun of it. Get yourself some of that famous chicken, or take the family to Michigan on Main for great food and beverages that are sourced locally. ChristKindlMarkt is also open December 3-5, December 10-12.
Join us on social media for ongoing discussions about Michigan travel destinations. Tweet @BuyMichiganNow and let us know when you make it to one of our 12 things to do in Michigan in November 2021. For next month's event highlights, or to get ideas for your local bucket list, be sure to visit our Michigan Tourism page.