Kids and their teachers are ready to leave school, cherry blossoms are popping, and boats are starting to hit the lakes, so summer is right around the corner. Get an early start on your fun in the sun with our 12 things to do in Michigan in May 2023.
Any time is a good time to visit Holland, but of course Tulip Time is truly special. For a period of 8 days, events and activities take place in different locations, though most are within a 4-mile radius of Downtown Holland. Tulips will be blooming all around town. For a modest fee, you can visit Windmill Island, which has one of the largest concentrations of the spring flowers, as well as a historic windmill. You can also learn about and experience Dutch culture while in town. There will be carnival rides and parades for kids to enjoy, and even dockside tours of a tall ship this year. While in Holland, here are some other attractions worth checking out.
Downtown Port Huron will be hopping from 5pm-8pm on May 12. Art Hop is a celebration of the arts held in the shoreside town twice a year, filling the downtown area with a night of art, food, fun, and community. It's an excellent opportunity to support local artists, and explore Port Huron, where you can dine al fresco along the water and watch the drawbridge rise for boats heading in and out.
May 12-14 Jeep the Mac – St Ignace and Drummond Island
Combine two classics, Jeeps and Mighty Mac, and you get a uniquely Michigan event. Bring your Jeep and prepare for a weekend full of fun activities. Registration is $45 per person, with children under 12 admitted for free. This includes Mackinac Bridge fare in both directions, $10 Kewadin Casino slot play, $10 voucher for food trucks, a free drink ticket, a decal, Drummond Island ferry fare, and activities on the island. This year's event includes a performance by four of the top twenty trucks in the country at the Mud Bog. This is a weekend chock full of fun for Jeep lovers.
It's getting warm out there, so it's time to find your favorite thirst-quenchers. Head to Turtle Creek Stadium, home of the Traverse City Pit Spitters, for one of the newer events brought to you by the Michigan Brewers Guild. Tickets for this outdoor froth fest are $50 in advance and include admission and 15 tokens for sampling. The event runs 1pm-6pm, which leaves time to try to get a glimpse of the magnificent cherry blossoms while in the area.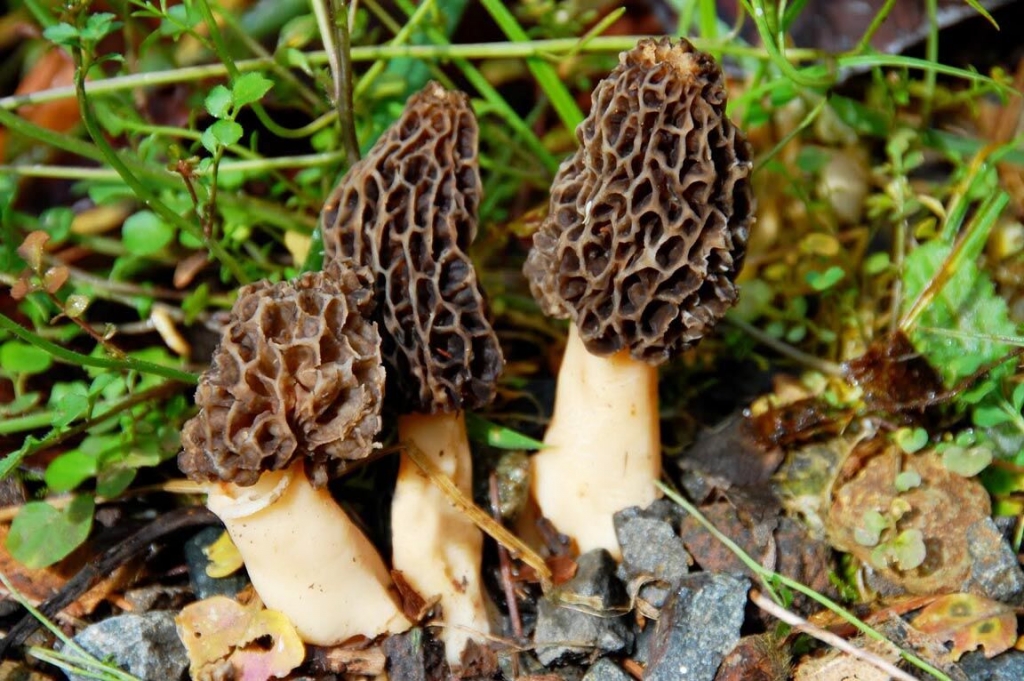 One of the best things about May, is that morels start popping up around the state. You never know where you might come across them in a wooded area, but one place you are sure to find them is at this festival, which has been a Northern Michigan tradition for over 60 years. The weekend's festivities include morel tastings, a national competitive hunt, seminars, an arts & crafts show, concerts, and a carnival. Search for the scrumptious mushrooms in nearby woods and clearings, or take the easy route and pop by area restaurants where they will be preparing morel-laden entrees.
The impact of railways on Michigan is nearly immeasurable, and no town embraces that history quite like Durand. Home to Michigan's Railroad History Museum, it should come as no surprise that Durand hosts a party every year to honor its railroad ties. Visit the museum, stroll around this very walkable town and take part in lots of small town fun. There's a parade, car show, rib burn, and of course a chance to meet the Queen, Prince, Princess, and Railroad Person of the Year.
Touted as the state's largest beer sampling event, with over 350 options from which to choose, this is a classic Frankenmuth tradition. It also features some hard ciders and meads. More than twenty Michigan beverage producers will be on site, so you can sip locally. Plus, it raises lots of money for good causes. Tickets for either Friday or Saturday may be purchased in advance for $30 each and include admission, 6 beer sample tickets (more may be purchased), and a souvenir mug. The expo takes place at the Harvey Kern Pavilion in Heritage Park from 5pm-10pm on Friday May 19, or 2pm-10pm on Saturday May 20.
What a great day to wake up early and head into the Motor City! Flower Day at the city's historic Eastern Market is a sight to behold. Stop and smell the flowers inside and outside the sheds, and pick out all your garden and landscaping needs at affordable prices. You can also get your culinary fix from food trucks, or a bevy of walkable eateries. After a fun morning of shopping, relax with the beverage of your choice at Eastern Market Brewing Company, Detroit City Distillery, or nearby Detroit Vineyards. One helpful hint, if you plan to buy plants, and we hope you do, bring a wagon to haul your stash back to your vehicle.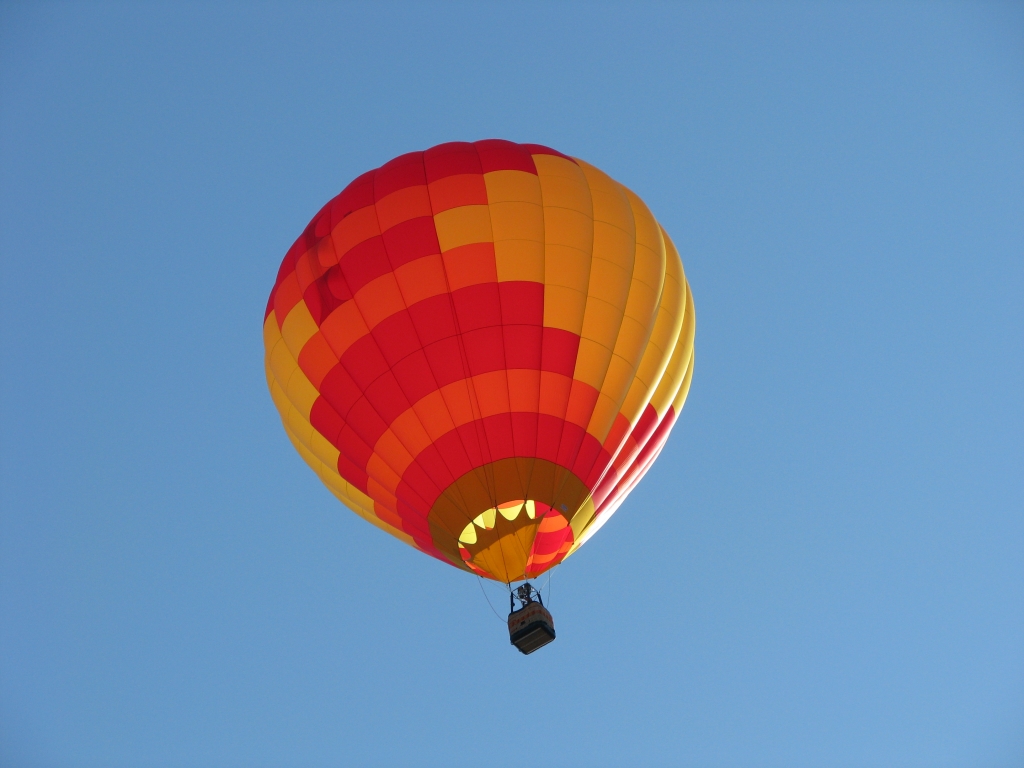 This time of year also marks the return of hot air balloons to our skies. One of the first places to spot them en masse is over Michigan's Little Bavaria. You can witness beautiful morning and evening flights by more than 25 balloon pilots over Frankenmuth. Additionally, the weekend includes the Dog Bowl, which features 29 fun activities centered around human's best friend. Located at the River Place Shops, pooches will participate in DockDogs® and Disc Dog competitions, Wiener Dog Races, a pet parade, the annual Canine Cruise on the Bavarian Belle River Boat, a costume contest, fun runs, a Dog Breeds of the World Show, and other furry fun.
Mountain bikers, spend your Memorial Weekend in a truly unforgettable way–biking in the northernmost regions of the state. Get away from the hustle and bustle of daily life and ride all of the Copper Country's amazing trails. Start out on Friday with a guided ride through the caverns at Adventure Mine, and check out the bats and old mine workings along the way. Wake up bright and early on Saturday with a guided group ride at the Michigan Tech Trails. Enjoy Houghton's From the Ground Festival from 12pm-5pm, then head over to Churning Rapids and explore some backcountry trails. Wrap up Saturday with a late-afternoon ride on the twisty, turny, and all-ages Swedetown Trails. Close out the weekend on Sunday, when the riding action is all in Copper Harbor.
When your college is home to the Scots, then it would seem you better host a Highland Festival, and boy do they. Members of Scottish clans and interested onlookers gather together annually for a weekend of Highland dancing, bagpipes, kilts, and camaraderie. The festival is located on the Alma College campus. Watch nearly 1,000 pipers and drummers playing at once in a massed band performance. Find out about Scottish traditions, and perhaps discover something about your own heritage at the many clan tents. Other highlights include the U.S. Open Piping Band Championship, Solo Piping and Drumming, Great Lakes Open and Closed Regional Highland Dance Competition, Highland Choreography Dance, Great Lakes Scottish Heavyweight Athletics and Great Lakes Amateur Athletics. If you love Outlander, but can't make it to Scotland, Alma may be the next best thing.
Recognize and celebrate the rich culture and contributions of the Anishinaabe people at this annual festival set near the shores of Lake Huron. Hear the sounds of drums, see the expressive dances, and taste the traditions that were literally hundreds of years in the making. Smell the scent of sacred medicines. Feel birch bark, porcupine quills and other materials used for both function and artistry. This unique opportunity is held on the grounds of the Museum of Ojibwa Culture, and festival activities are free to all visitors.
Join us on social media for ongoing discussions about Michigan travel destinations. Tweet @BuyMichiganNow or tag us in a picture on Instagram of Facebook when you make it to one of our 12 things to do in Michigan in May 2023. For next month's event highlights, or to get ideas for your local bucket list, be sure to visit our Michigan Tourism page regularly.