There are few floral spectacles across the state that rival the beauty of Holland, Michigan during Tulip Time. The annual festival celebrates not only one of spring's most magnificent blooms, but the Dutch heritage of the region. The festival will look a little different this year, given the pandemic, but there is still plenty of fun to be had. We recommend checking out any of these adventures to put a little extra spring in your step, even in the summer.
Explore the Dutch Culture
The city name rather gives it away, but if you don't know, Holland was founded by the Dutch, who settled there in 1847. The community is proud of its Dutch heritage and offers many ways to learn more about that culture and that time. At Nelis' Dutch Village, you can step back into the Netherlands of over a hundred years ago, complete with authentic architecture, flowering gardens, canals and windmills. There are also a lot of fun activities for the kids, including sliding down a giant wooden shoe. For a more historic perspective, the Cappon and Settlers Houses give a glimpse into daily life for early settlers.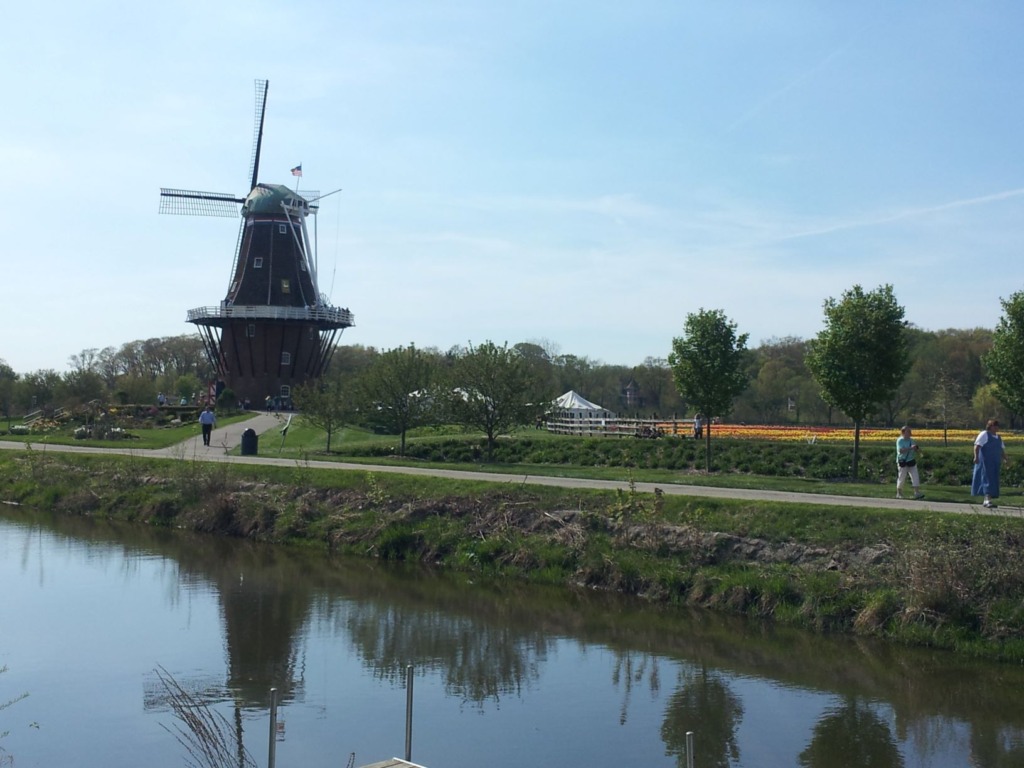 Drop by Windmill Island
If you're visiting when the tulips are in bloom, Windmill Island is home to a breathtakingly colorful collection. This oasis on the edge of downtown Holland features 36 acres of manicured gardens, dikes, canals, and walking paths. The centerpiece is the only authentic, working Dutch windmill in the United States. At any time of year, it's an excellent destination to learn more about Dutch heritage and to capture some lovely Kodak moments. Kids will have fun riding the beautiful carousel.
Visit Veldheer Tulip Gardens
Located a few miles outside of the downtown area, it's easy to overlook this destination on a trip to Holland, but it's truly a must-see. Over four million tulips bloom at the town's only tulip farm during the height of the season. Spring also features thousands of daffodils, crocuses, and hyacinths. If you come by in the summer when those blooms have faded, you'll find a huge swath of perennials instead. Not only is this a feast for the eyes, it's a great place to buy bulbs and create a little Dutch magic at your own home.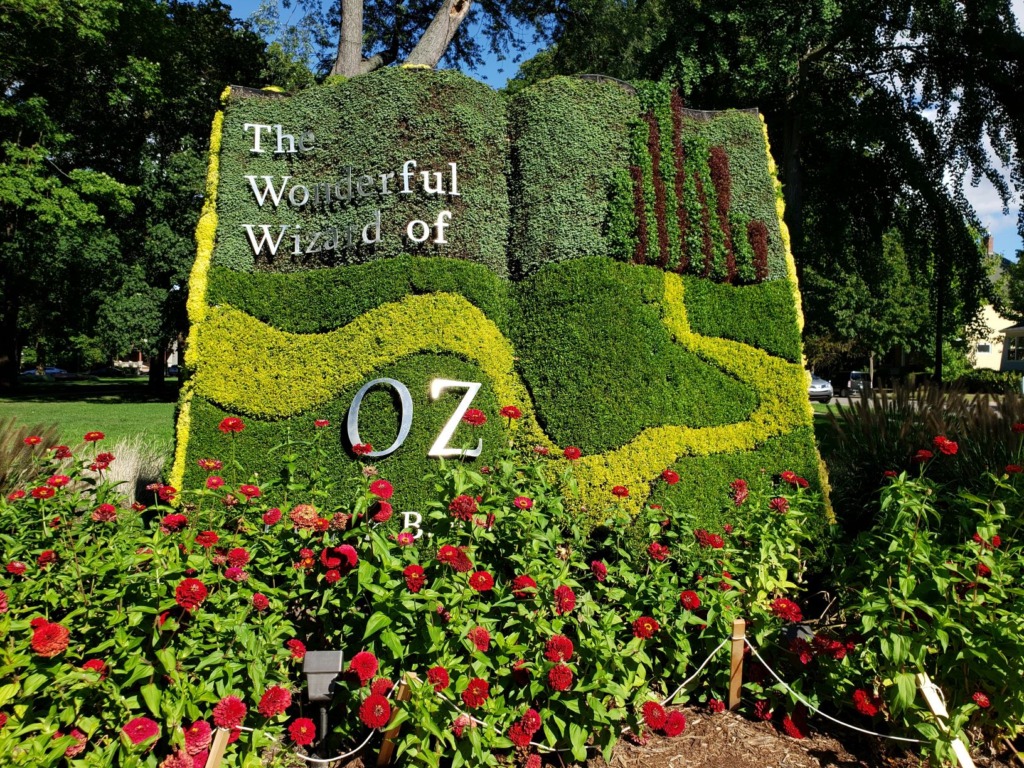 Stroll through a Wonderful Wizard of Oz Tribute
Did you know that Frank Baum, author of the incredibly imaginative Wizard of Oz, spent many summers vacationing at Macatawa Park? Naturally it's only fitting that the community honor his legacy. Begin your journey in Centennial Park where thousands of annual plants create a whimsical floral tribute to the famous book. Take that in, and then hop across River Avenue to the Herrick District Library where you can follow the yellow brick road to seven life-sized bronze statues inspired by the novel. This is an adorable place for selfies and family photos.
Witness Incredible Craftsmanship
For most of us, it's hard to even imagine wearing shoes made of wood, but in the Netherlands it was a staple that dates back to Medieval times. That tradition continued for settlers to Holland, Michigan. Nowadays they are mostly sold as souvenirs, but the craftsmanship is still unique. At the DeKlomp Wooden Shoe & Delft Factory you can watch the process as shoes are carved from a block of poplar wood on machines imported from the Netherlands. You can also see how they make hundreds of pieces of hand-painted Dutch pottery. Holland Bowl Mill is another spectacular stop. The showroom alone is worth a look, but they also give free tours in one of the only mills of its kind left in America. Watch as artisans craft unique bowls like others before them have for more than a century.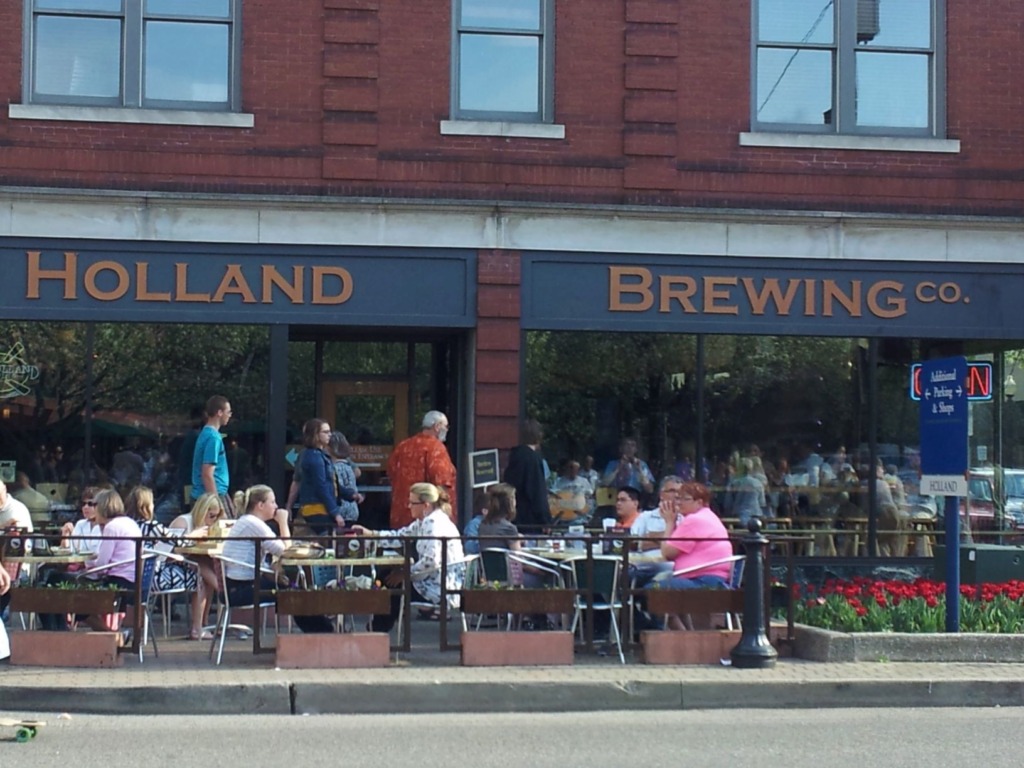 Sip Some Craft Brews
From the craftsmanship of yesteryear to present day craftmanship, or rather craft brews, you can sip and stroll your way through downtown Holland. If you only have time for one stop, then don't miss New Holland Brewing Company. Some of our state's best beer, not to mention some spectacular spirits, is brewed there. Order a flight to try a variety. You can then pop over to neighboring Our Brewing Company and/or around the block to Big Lake Brewing for some additional tastes. It's a great way to unwind from a busy day of soaking in some culture or soaking in a lake.
Relax on a Riverboat a Cruise
The Holland Princess is now offering scenic cruises aboard its 65-foot Victorian-style paddle-wheel riverboat. The 2-hour excursions pass through Lake Macatawa and Lake Michigan, including a chance to take in a fabulous lighthouse view from the water instead of the shore. Lunch or dinner voyages are available, depending on the schedule.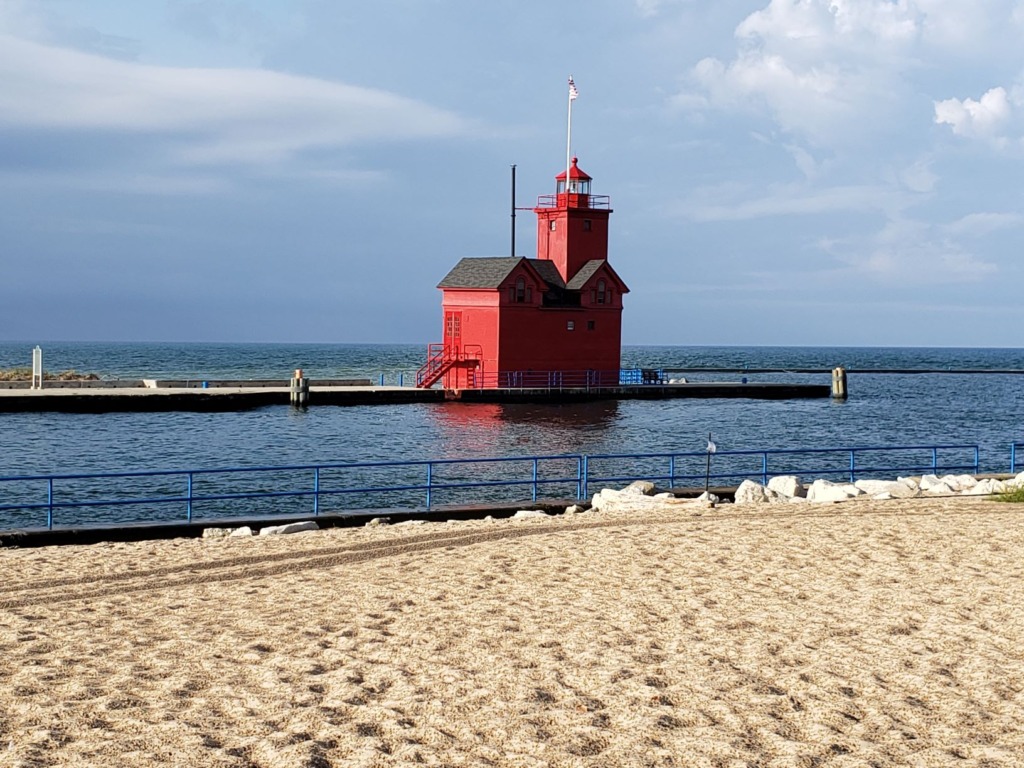 Say Hi to Big Red
Whether by boat or by land, no trip to Holland would be complete without saying hello to the lighthouse affectionately known as Big Red. It majestically stands guard over the channel early settlers carved out to connect Lake Macatawa and Lake Michigan. Start your exploration at Mt. Pisgah, which has a dune staircase that affords you an incredible panoramic view of the shoreline. Then head to Black Lake Boardwalk for a stroll along Lake Macatawa and the channel that culminates in a close view of Big Red from the north pier of Holland State Park. If you're short on time, or energy, you can drive and park near the pier and soak in the view, as well as the lake.
Enjoy an Outdoor Adventure
Any hamlet that is along the Lake Michigan shore is of course worth a visit, but Holland State Park certainly isn't the only place in town to enjoy the great outdoors. Holland is home to over 4,000 acres of parks and trails, and more than 150 miles of paved bike paths and off-road trails. Jump on a paddle board, get in a kayak, cast a line, take a swim, go on a hike, whatever your outdoor pleasure is, Holland has a place to experience it.