A report released earlier this month by Coldwell Banker as part of its A Look at Wealth series, examines the desires and real estate preferences of millionaire millennials. It defined the group as those Americans between the ages of 23 and 37 who have a net worth of more than $1 million. As one might expect, eight of the top ten zip codes where millionaire millennials reside are in California's Silicon Valley. What may come as a huge surprise to many is the fact that Traverse City, Michigan claimed the No. 1 spot.
While Traverse City may be very highly ranked, Michigan as a whole is not. According to the report the top 10 states for millennial millionaires are California (44%), New York (14%), Florida (5%), Massachusetts (5%), Texas (5%), Washington (4%), New Jersey (4%), Virginia (3%), Illinois (3%), and Maryland (2%). That breakdown means that the remaining 11% are spread out across 40 different states, making it even more unlikely that one Michigan town rose to the top.
So what is it about Traverse City that makes it of such a high appeal to this emerging generation of wealthy property owners that it beat out locations in California and New York?
Admittedly there was a time when a lack of job availability and global access could have ruled out a remote location like T.C. as an ideal place to settle down. Now, with the advances in technology, that issue has been massively diminished. According to Gallup, 91% of millennials own a smartphone, and 71% say the Internet is their main source for news and information. Essentially, work has shifted from a specific place to any space that offers connectivity. That removes a barrier from a secluded locale, but does not explain the specific attraction to Traverse City.
Entrepreneurial opportunities may shed some light. Study after study examining what millennials seek from a career indicates a high propensity toward an entrepreneurial lifestyle. Based on US Census data, the website ShivarWeb recently cited Traverse City as #4 on a list of the Top 20 Most Popular Micropolitan Areas for New Small Businesses in America. A micropolitan area is defined as a population between 10,000 and 50,000 people and a location that is quite a distance from a large city.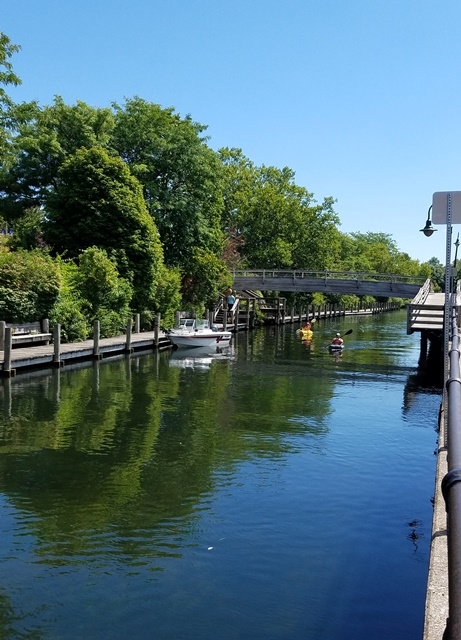 Millennials are also frequently cited as longing for work-life balance. Whether dealing with an actual commute, or a virtual workplace, workers in the Cherry Capitol are never very far from a beach, boat, ski resort, winery, or other recreational prospect.
When it comes to overall lifestyle, according to the Coldwell Banker report, 62% of millennial millionaires say that they are interested in health. This is an area where Traverse City excels. Nestled within a farming community, but bordered by so much water, it is paradise for those seeking fresh, nutritious food options and a wide variety of exercise opportunities.
The Coldwell Banker report also states, "In terms of locations, millennials tend to prefer markets that are more affordable — often in suburbs or second-tier cities, where their dollar will carry them further. Even if they have the money, they may still choose a nontraditional luxury neighborhood over the prestige of a traditional luxury neighborhood, if it means they can walk to the corner café."
A luxury home in the Traverse City area that might run $2 million in California, can be found for closer to $500,000. Waterfront property is available in a multitude of locations, whether it be along a Great Lake, inland lake or bayside. The downtown area has ample shops, eateries, theaters, and museums within an easy walk or bike ride.
In recent years, Traverse City has become chock full of unique dining options, building itself a reputation as a foodie destination. The city also plays host to a wide range of annual events that attract a younger crowd from the Traverse City Film Festival to TC Beer Week to Blossom Day on Old Mission to Pride Week.
To those familiar with the town, it probably comes as less of a surprise that Traverse City should top this list than it will to analysts across the nation. What is more exciting though, is what drawing so many millennial millionaires to the area could mean for the region and for the state. According to Gallup characteristics of the generation tend to include optimism, activism, and a belief in the power of change. Couple that with the disposable income of millionaires and it will be interesting to see what challenges the community could overcome or innovations it could foster.