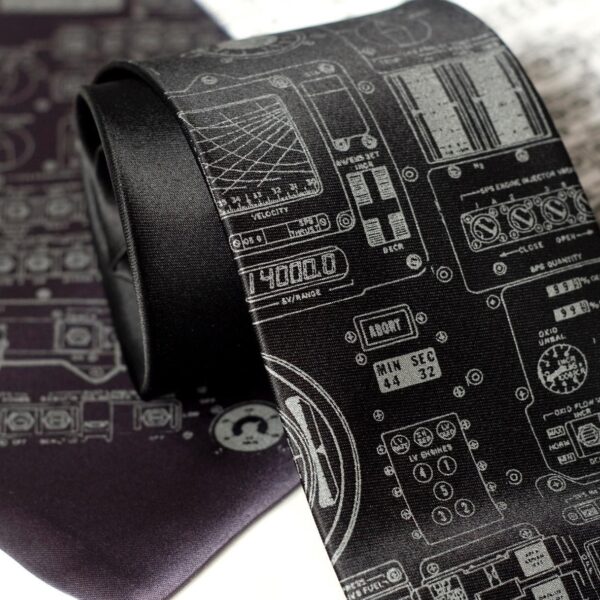 From Cyberoptix of Detroit
Known for its unique designs and plethora of options, Cyberoptix creates ties, cuff links, and other accessories. See the Product Description below for details about this specific gift suggestion.
Product Description
Ties remain a classic Father's Day gift, and Cyberoptix is filled with truly unique choices. For example, this Apollo cockpit-inspired design is based on info found in a repository of vintage declassified documents including NASA's Command Module Main Control Panel. Several real life astronauts have worn these ties. You can choose the width from skinny to narrow to standard, and even standard XL. Color options include navy, charcoal or black. If your dad is a science or history geek, he'll be over the moon for this gift.