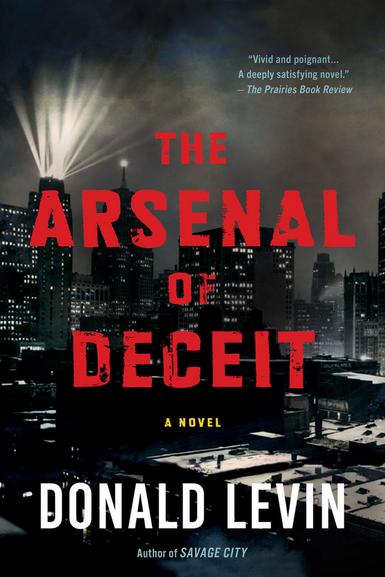 By Donald Levin 
An award-winning fiction writer and poet, Donald Levin is best known for his Michigan-based Martin Preuss mystery series, which includes seven novels to date. His latest effort is the second period piece centered around Detective Clarence Brown. See the Product Description below for details about this book. Please buy all of your books directly from the author or an independent Michigan bookstore.
Product Description
It's Detroit in 1941. With the nation on the brink of war, four people unite against the treachery that threatens America's Arsenal of Democracy, as the city was once known.
Eva Szabó, a young immigrant, goes undercover at the Ford Rouge Assembly plant to expose the company's illegal campaign of anti-union violence. Her boss, private investigator Elizabeth Waters, infiltrates Detroit's pro-Nazi, Christian nationalist fifth columnists. Police Detective Clarence Brown, part of a segregated squad of Black officers, uncovers a deadly conspiracy to ignite racial violence. Meanwhile, Detective Sergeant Denny Rankin seeks the links between them all to atone for his part in Detroit's widespread corruption scandals.
The Arsenal of Deceit recreates a rich historical period with chilling parallels to our own time. Personalized, autographed copies of the book may be available when purchased directly from the author.