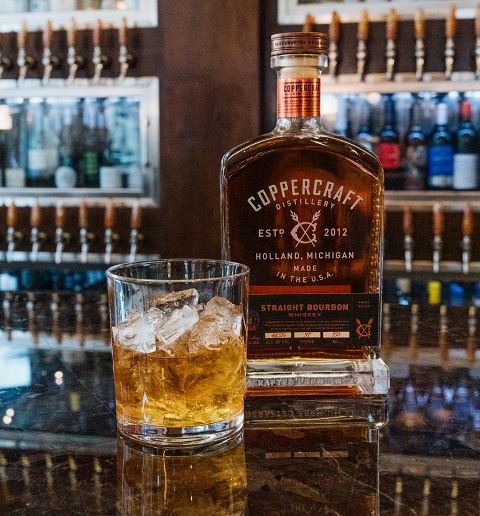 By Coppercraft of Holland
Visit Coppercraft at the distillery in Holland or at the Saugatuck tasting room to try out their fine spirits and purchase bottles. Many of these products are also available on store shelves around the state. See the Product Description below for details about this specific gift suggestion.
Product Description
Michigan's spirit industry is quickly rising, as is its status. This particular whiskey garnered a Spirit of the Year award from USA Spirits Ratings, one of the most prestigious competitions in the country, and has gone on to earn Gold in Denver and San Francisco as well. It will delight even the true connoisseur on your list. Barrels of 4+ year old and 11+ year old sourced bourbons are blended to create a rich, smooth flavor.