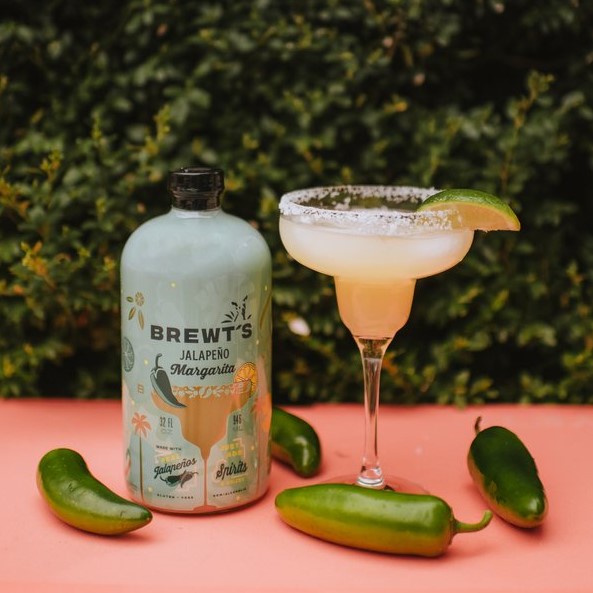 By Brewt's of Grand Rapids
Every product by this company is handcrafted from start to finish using locally-sourced organic ingredients. See the Product Description below for details about this specific gift suggestion.
Product Description
It may be winter, but that's no reason you can't put your loved ones in a tropical frame of mind. This Margarita Party Pack includes three bottles of Brewt's margarita cocktail mixer, which features fresh-squeezed lime juice, their very own simple syrup, and Lebanese orange blossom water. It also comes with three bottles of the jalapeno margarita mixer, which is enhanced with fresh cut jalapenos that spend just a tiny bit of time in the mix to create the perfect amount of spice. This is a particularly wonderful gift for your friend with cabin fever.