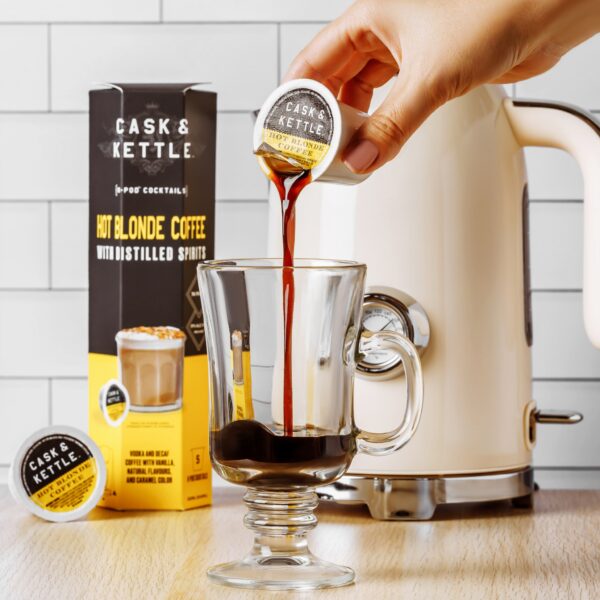 By Cask and Kettle of Kalamazoo
This company has taken the convenience of k-pods and upped the ante. They partnered with Temperance Distilling in Temperance Michigan, to create a drinking experience that delivers that treat yoself vibe whenever, wherever. The makings of a tasty coffee cocktail, are already in each k-cup. See the Product Description below for details about this specific gift suggestion.
Product Description
For many people, a cold winter day is just asking for a hot winter cocktail. This gift is the perfect blend of sweetness and kick. Each carton comes with 5 pods, so they can enjoy the gift time and again. The Hot Blonde Coffee comes out a beautiful sable color, with notes of malty vanilla swirling through a blend of roasted coffee and full-bodied, crisp vodka. Other available flavors may include Pumpkin Spiced, Irish, Mexican and Mint Patty coffees, as well as Spike Dry Cider.