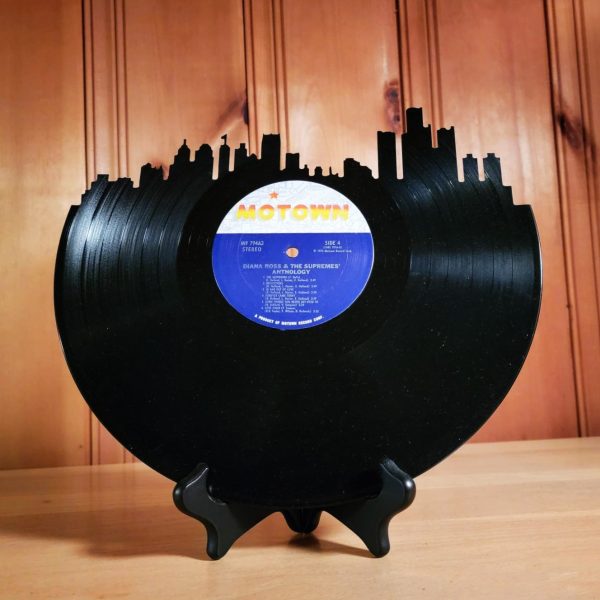 By Records Redone of Lansing
Records Redone got its start back in 2012, when a long-time vinyl junkie with an attic full of scratched up vinyl, took a Dremel to a record to see what might happen. What he came up with was the unique concept of skylines cut from the discs. Fear not, all the albums used are far from perfect and were found in the long-forgotten used bins of record stores across Michigan. See the Product Description below for details about this specific gift suggestion.
Product Description
While all of the company's skyline art is pretty great, none is cooler than Detroit. That is especially true when cut out of a record that sports the Motown label. This is the kind of piece that will make an awesome addition to an office, bedroom, family room, or even a cabin. Whether they love Detroit, or music, or both, this is one unique gift.