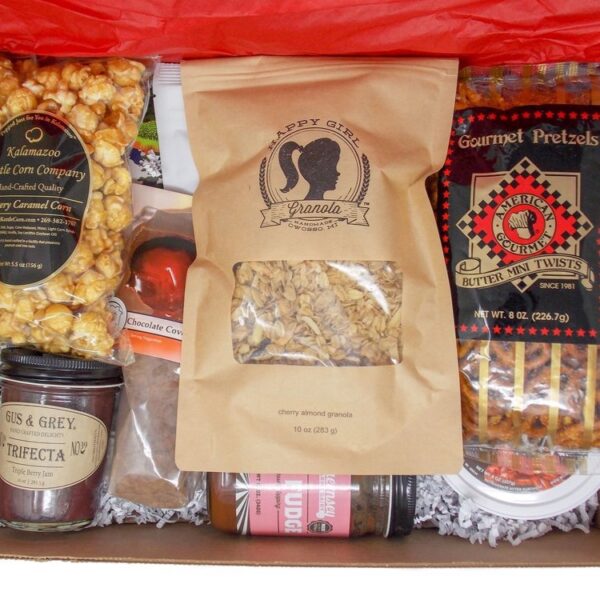 From Gift Baskets From Michigan in White Pigeon
With a name like that, you know you can't go wrong turning to this company to put together a collection for you. See the Product Description below for details about this specific gift suggestion.
Product Description
If you want to send a sampling of Michigan goodness, this collection is an excellent choice, but especially if you need to ship to a warm weather state. None of these products will melt, regardless of weather or storage conditions. Your loved one, or client, will get to enjoy Trifecta Triple Berry Jam from Gus & Grey, Hot Fudge Topping from Guernsey Farms Dairy, Cinnamon Spice Roasted Peanuts from Lush Gourmet, Chocolate Covered Cherry Dip Mix from Country Home Creations, java from Keweenaw Coffee Works, caramel corn from Kalamazoo Kettlecorn, Bacon Cheddar Cheese spread from Williams Cheese Co., butter twist pretzels from American Gourmet Pretzels, Cherry Pecan Granola from Happy Girl Granola, and dried cherries from Traverse Bay Farms.