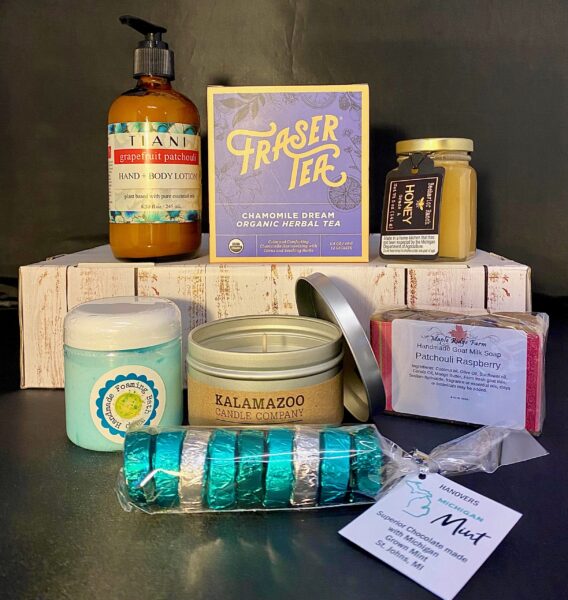 From Old Town General Store in Lansing
Slightly off the beaten path in our capital city, the Old Town General Store is filled with products made in Michigan. It specializes in creating and sending gift baskets filled with those products. See the Product Description below for details about this specific gift suggestion.
Product Description
This collection is a wonderful option if you want to send a gift that represents are incredible state, but that isn't filled with too many perishable items. It includes Kalamazoo Candle Tin, Maple Ridge Farm Goat Milk Soap, Hanover's Mint Chocolate Roll, Tiani Body Lotion, Fraser Tea Chamomile Dreams Herbal Tea, Beehavior Ranch Local Honey, and Beach Glass Soap Foaming Bath Whip. Put together, it's an excellent mix of items to pamper your loved one through a cold winter.