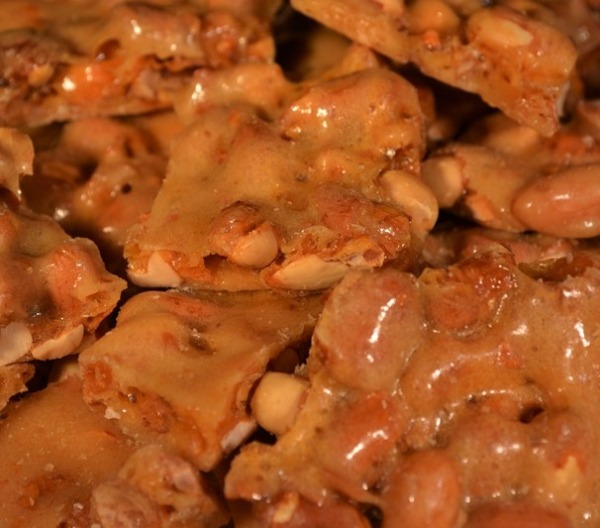 By Granny's Confections in Howell
When in Howell, stop into the shop and you'll discover a ton of fun gifts, all built around these amazing nut brittles. See the Product Description below for details about this specific gift suggestion.
Product Description
Made from a secret recipe handed down from a grandma to her grandson, imagine his delight when he opens up this custom-printed white logo box with blue and white shredded paper. Inside he'll find four pounds of Granny's handmade nut brittle. Each scrumptious morsel starts off crunchy with a satisfying melt in your mouth finish. The combination includes one pound each of Peanut, Peanut Jalapeno, Cashew, and Pecan.