The Marsh King's Daughter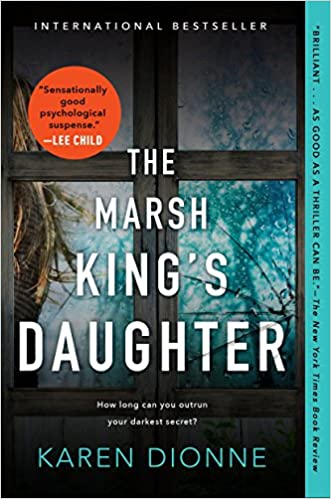 By Karen Dionne 
When she's not writing, or helping guide other writers, best-selling author, Karen Dionne, enjoys nature photography and lives with her husband on a small lake surrounded by forest in the middle of Michigan. Her suspense thrillers have received wide acclaim around the world. See the Product Description below for details about this book. Please buy all of your books directly from the author or an independent Michigan bookstore.
Product Description
While this book has been out for a while, it makes a particularly fun gift this year, as it is being released as a movie. The feature film hit theatres Nov 3, 2023, and stars Daisy Ridley and Ben Mendelsohn.
The story follows Helena Pelletier, who was the product of an abduction. Her mother was kidnapped as a teenager by her father and kept in a remote cabin in the marshlands of Michigan's Upper Peninsula. Helena, born two years after the abduction, loved her home in nature, and despite her father's sometimes brutal behavior, she loved him, too…until she learned precisely how savage he could be.
More than twenty years later, she has buried her past so soundly that even her husband doesn't know the truth. But now her father has escaped from prison. The only person with the survival skills to find him is the daughter he trained.