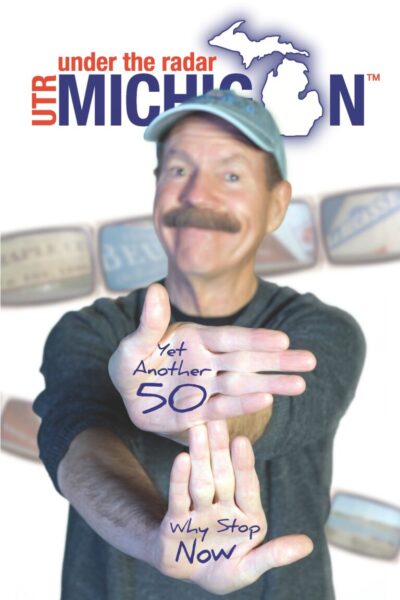 From Scribe Publishing of Pontiac
The Under the Radar series is among several books by Michigan authors that have been published by Scribe. See the Product Description below for details about this specific gift suggestion. Please buy all of your books directly from the author, a local publisher, or an independent Michigan bookstore.
Product Description
Longtime friends Jim Edelman and Tom Daldin spontaneously pitched an idea for a Michigan travel show to PBS executives, and the rest is history. Under the Radar Michigan has seen over a dozen seasons so far, and spawned three books chronicling the people, places and things that make Michigan a great place to be. Under the Radar Michigan: Yet Another 50: Why Stop Now is the latest in the book series.
Whether your dad loves the show, or just enjoys a good road trip, he will find these books a nearly endless source of destination inspiration. Get the latest, the first, or all three.