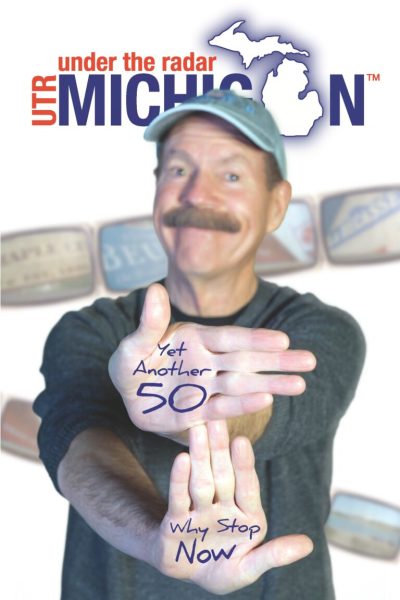 From Scribe Publishing of Pontiac
The Under the Radar series is among several books by Michigan authors that have been published by Scribe. See the Product Description below for details about this specific gift suggestion.
Product Description
Longtime friends Jim Edelman and Tom Daldin spontaneously pitched an idea for a Michigan travel show to PBS executives, and the rest is history. Under the Radar Michigan has been seen around the state for about a decade, chronicling the people, places and things that make the state a great place to be. This is the third book that has come out of the team's excursions.
In Under the Radar Michigan: Yet Another 50: Why Stop Now, the adventures continue. They take on the challenge of charter fishing, expand minds at multiple museums and even take readers along on a righteous road trip or two. It identifies a place where you can luge, go dogsledding, venture into ice caves and even walk through the trees with ease. There are also wineries, breweries, great golf courses, incredible parks and tales of some of Michigan's most exciting cities and far-away places. From penguins to a Celtic festival, philanthropists and confectioners, you won't believe what and who are right in our own backyard. Get this latest installment, or buy all three for the lover of road trips in your life.