Let's face it, even to those who love it, winter takes a toll. Cold air whipping across your face, mounds of snow to remove, and ice threatening to trip us up, are just a few of the drawbacks to this time of year. They are also among the many reasons why we sometimes need to take a pause and enjoy the splendor of the season. Here are 10 ideal Michigan winter getaways to consider.
Birmingham is a lovely, walkable town filled with outstanding shopping and dining opportunities. Whether you live 10 minutes or 10 hours away, a stay at the Townsend Hotel will leave you feeling rejuvenated. There's a fitness center, and massage therapists will come directly to your room for spa services. Waterford chandeliers, mahogany wood, and classical music, make a fine setting to take in an afternoon tea. Oenophiles will love the Rugby Grille, which has received a Best of Award of Excellence – Two-Glass Rating from Wine Spectator magazine, for seven consecutive years.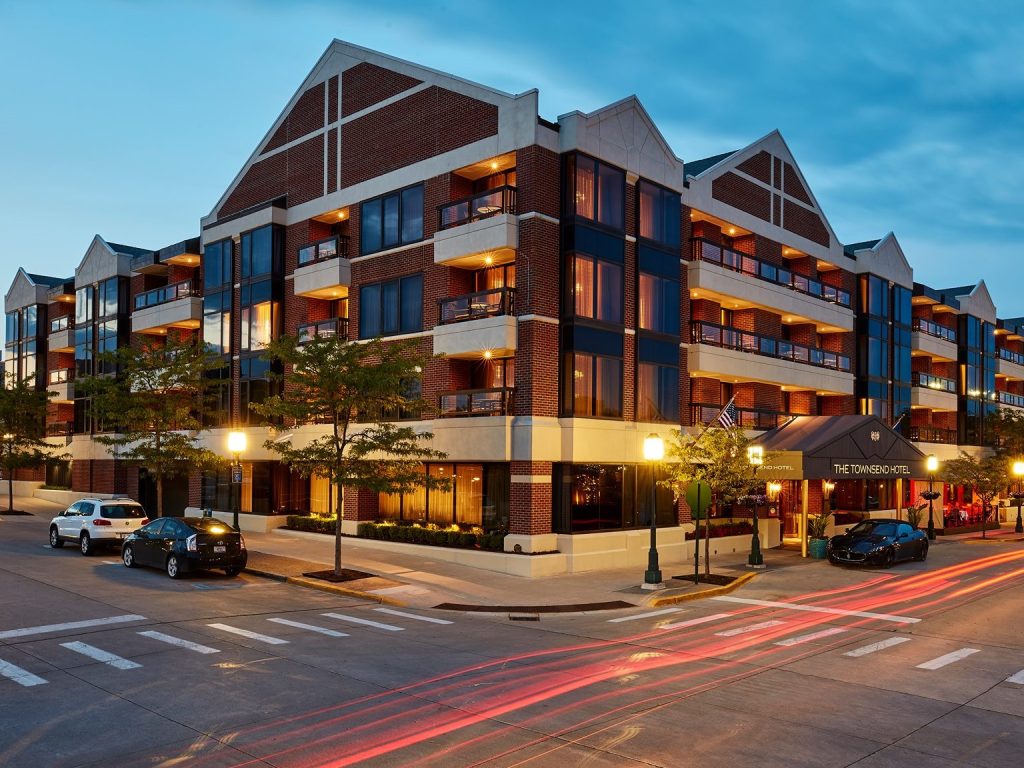 While in town, take a stroll to nearby Shain Park. Catch a flick in style at either the Birmingham 8 or Emagine Palladium theaters. Art lovers will enjoy a bevy of galleries in town. The architecture and landscaping of homes in this affluent suburb of Detroit is also worthy of note, not to mention the close proximity to Frank Lloyd Wright's Affleck House.
It's hard to beat the location of this newer hotel property in the heart of Downtown Detroit. Bedecked with an eclectic and unique collection of art, the hotel has a style all its own. Inside its walls, you can sip a classic cocktail in the Living Room or Evening Bar and taste the authentic Southern Italian dishes at San Morello. Just outside, there is Parker's Alley, which is lined with specially-curated shopping and dining options. Its namesake honors a history long before the bustling storefronts of Woodward. The alley name is an homage to Thomas Parker, a free black man who became one of the first black landowners in the city of Detroit.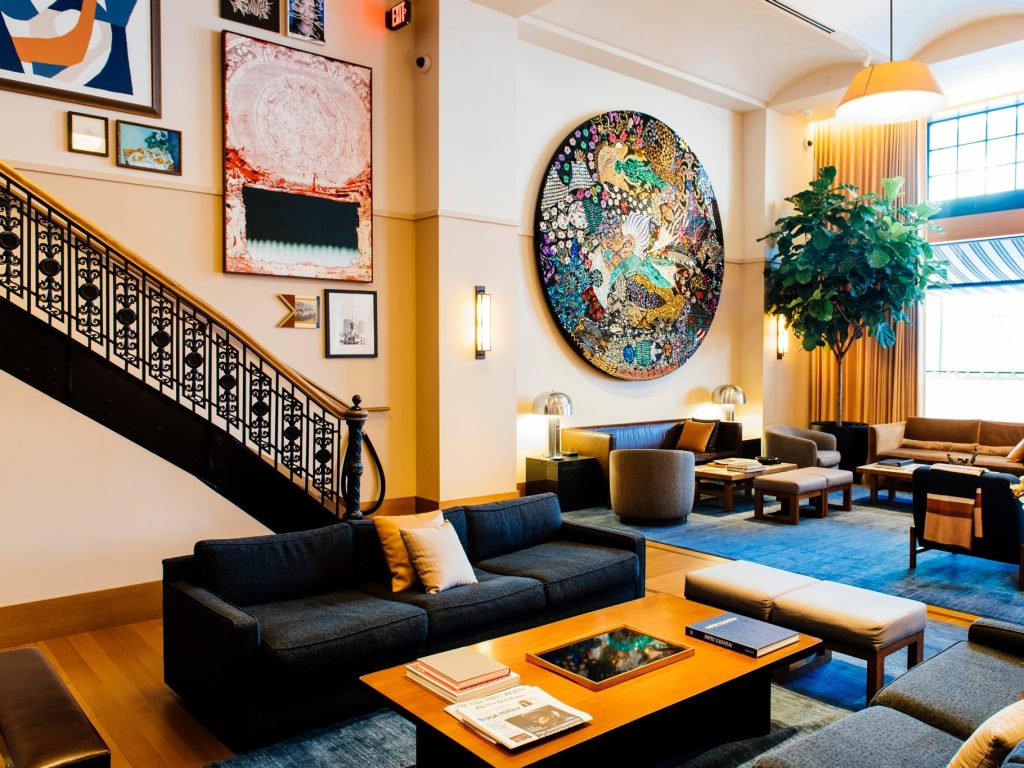 While in the city, you can ride the Peoplemover, an above ground monorail to get a feel for the immediate area, and to jump off at different locations. Be sure to check out the walkway along the Detroit River, which has been named the best riverwalk in America by USA Today readers, year after year. On the way there, you'll pass by Campus Martius Park, which is home to a large outdoor skating rink and plenty of other fun. You can also hop on the QLine along Woodward Avenue to head down to the Detroit Historical Museum, the DIA, and other cultural destinations, that are a must-see when visiting the city at any time of year.
It's entirely possible that you've seen exit signs on I-94 for New Buffalo, but never actually visited. This under-rated excursion is a delight in the summer for beachy reasons, but also offers plenty to love in the winter. While on site at the Harbor Grand, take advantage of the spa, and enjoy a waterfront meal at the Terrace Room, featuring rustic Italian fare crafted by Chef Alberto Ilescas.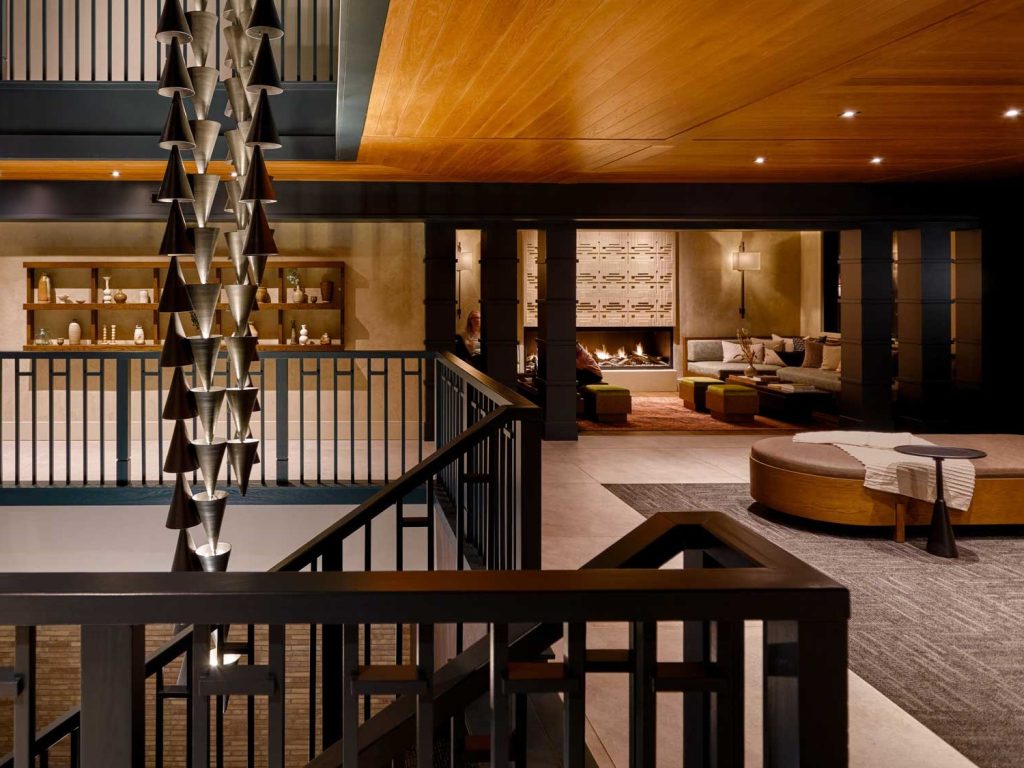 Off site, a winter visit to Warren Dunes State Park is essential. There are plenty of trails to hike or snowshoe. If snow is plentiful, you can sled down the dunes toward the shore. If all that is a little too active for your taste, then just enjoy a frosty sunset over Lake Michigan. As for nightlife (or day for that matter), the agricultural countryside is dotted with fruit and grain to glass tasting opportunities. There are over two dozen wineries, breweries, and distilleries in the immediate area. You can also test your luck at the Four Winds Casino.
If you're looking to stick around the west coast of the state, but want a slightly more cosmopolitan experience, then the Amway Grand is the place to be. High above Grand Rapids' lively cityscape, on the 27th floor, you'll find MDRD. Savor panoramic views and Spanish cuisine simultaneously. Back down below, is the Lumber Baron Bar, which features a fireplace, leather club chairs, and just the warmth you need after a cold day on the town.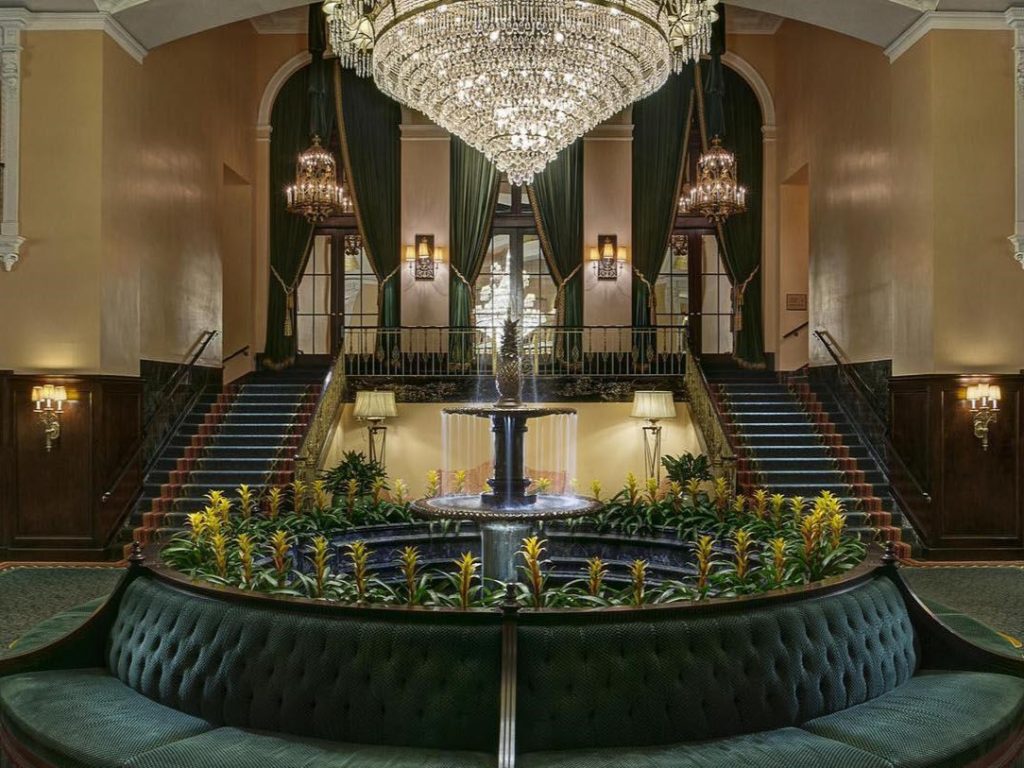 While in the area, you can take a quick jaunt over to Holland (about 30 minutes) to enjoy the charms of that town and a view of Big Red, the lighthouse at Holland State Park. If you'd rather not leave Grand Rapids, there are a ton of wonderful options. Root for the Griffins live, and you might just see the next Red Wings star in the making. They don't call it Beer City USA for nothing. Be sure to sample locally-made brews and ciders throughout the whole town. Artwork is abundant on nearly every corner, a remnant of a decade of ArtPrize competitions. You can also visit GRAM to get your art fix in a warm and confined space. While we're talking museums, don't miss the Gerald R. Ford Presidential Museum. The 38th U.S. President made his home in Grand Rapids. The museum provides a wonderful insight into the presidency in general, as well as the 1970s.
If you love historic surroundings, then this destination is sure to be a delight. The Cartier Mansion Bed and Breakfast consists of two adjacent historical structures: the Cartier Mansion and the Carriage House. Both offer you neoclassical elegance near the shores of scenic Lake Michigan. At the time of its construction in 1905, this three-story home was considered the finest residence ever built in Ludington.
While in Ludington, you can check out the lighthouse and enjoy the shore in its various states of frozen splendor. Speaking of ice, the West Shore Ice Arena has weekly sessions for open figure skating, as well as sticks and pucks. You may even be able to try your hand at curling. If you're feeling more artsy than sporty, The Port Ludington offers drop-in candle-making in its beautiful Downtown Ludington storefront. Once you've worked up a thirst Jamesport Brewing Company, Ludington Bay Brewing Company, and The Mitten Bar will have a stool waiting for you.
Sometimes you want to go to a place that's just a leaping off point for the rest of the area, and sometimes you want to go somewhere that you don't even need to leave the property. If it's the latter that you seek, then Grand Traverse Resort is an ideal destination. Right on the property you'll find a spectacular spa, multiple eateries and drinkeries, and incredible views in nearly every direction. They even offer a variety of golf activities, despite it being the winter season.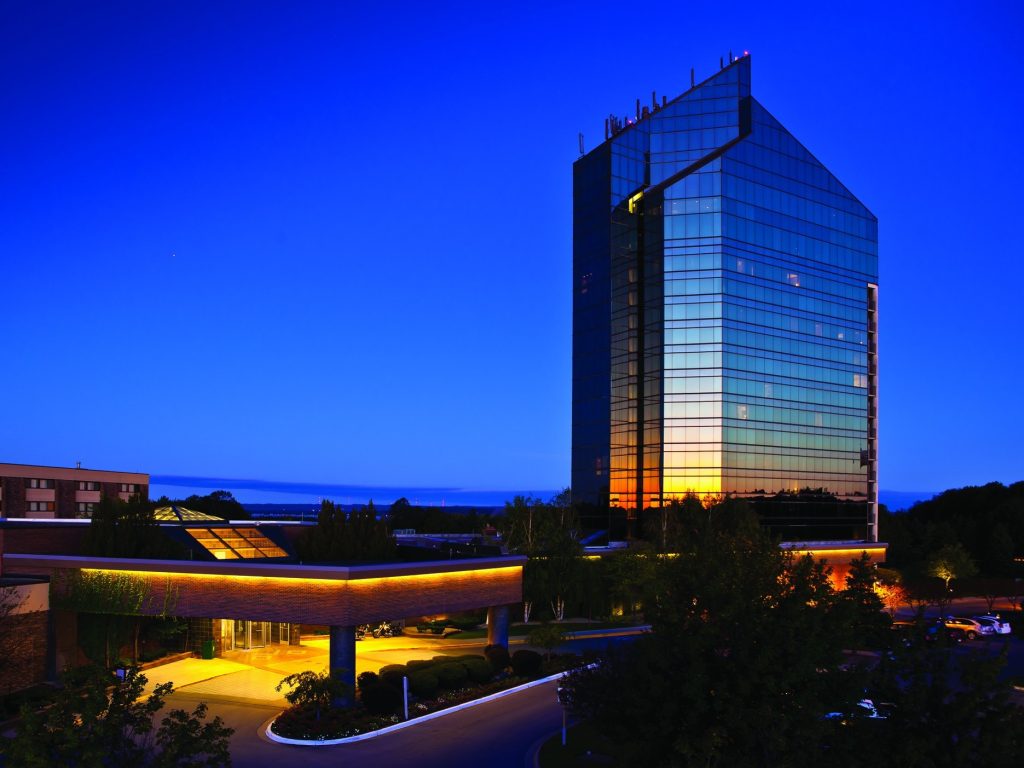 When you do want to venture out, you've got Turtle Creek Casino nearby, along with all the magic of Traverse City. The tip of Old Mission Peninsula is just a 30-minute drive from the resort, and is filled with scenic turnouts and wineries. Tubing, skiing, and snowboarding are just 10 minutes away at Mt. Holiday.
Many people are familiar with Black Star for its wine, but not everyone is aware that the winery at Suttons Bay also has an inn. In fact, it came in at #3 in a recent USA Today poll to identify the top wine country hotels in the nation. You can tailor the weekend to fit your needs with personal yoga instruction, fat tire biking or snowshoeing, picnic baskets, or private dining and winetasting. Whether private, or not, be sure to taste wine and spirits, while there, and throughout the peninsula.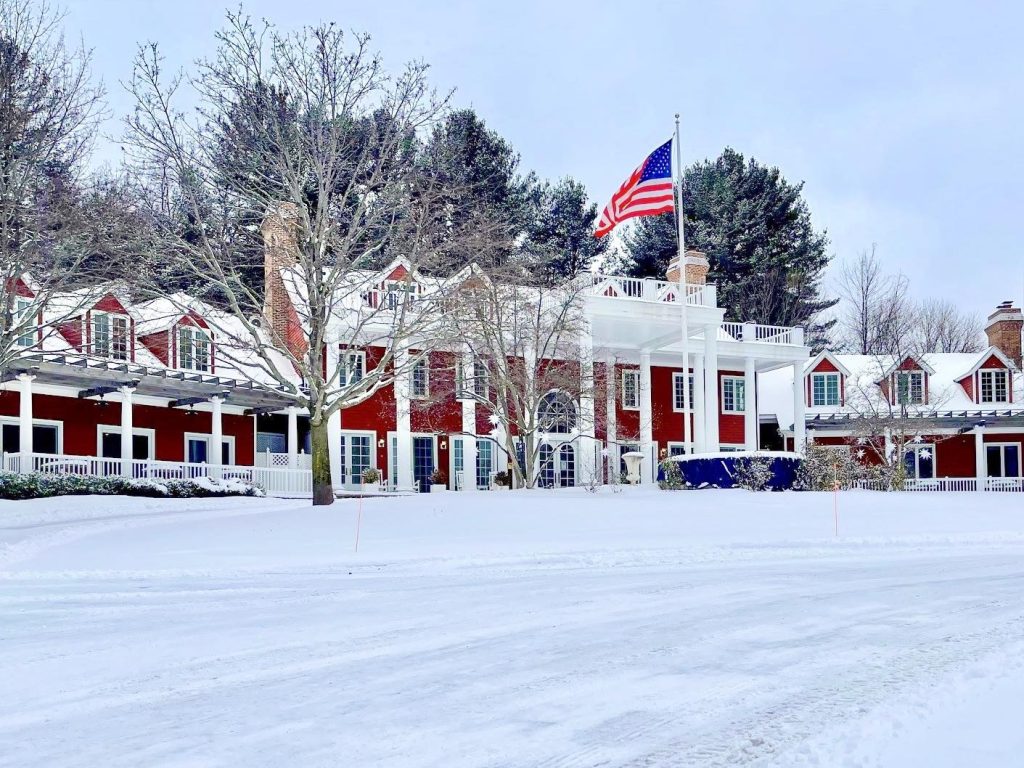 Head into the quaint shopping district of Suttons Bay. If you've been there in the summer, the quietness of winter will make it a whole different experience. Be sure to check out Haystacks, where you can find some locally-made clothing. Weather permitting, venture further up the road to Leland and make a visit to Fishtown. While in that neck of the woods, pop into Becky Thatcher Designs for stunning jewelry inspired by the amazing surroundings. All along the way you'll discover incredible vistas and spectacular wine.
Obviously there is phenomenal downhill skiing and snowboarding there, but you don't have to be a whiz on the slopes to truly enjoy a winter weekend at Boyne Mountain. First, there is the stunning beauty. Cross-country ski, snowshoe, or just take a walk around the property and your spirits will rise. One of the best walking opportunities is the incredible new Skybridge. The view is amazing, and the sway may give you a thrill as well. Try out a Sno-Go bike on the slopes or rent an electric fat tire bike. You can go horseback riding in the snow, tube down a hill, or zipline across the property. Gather around the fire and roast s'mores in the Back Forty Beirgarten on Friday and Saturday nights 6pm-9pm. There are several other restaurants and some excellent shops in the village as well.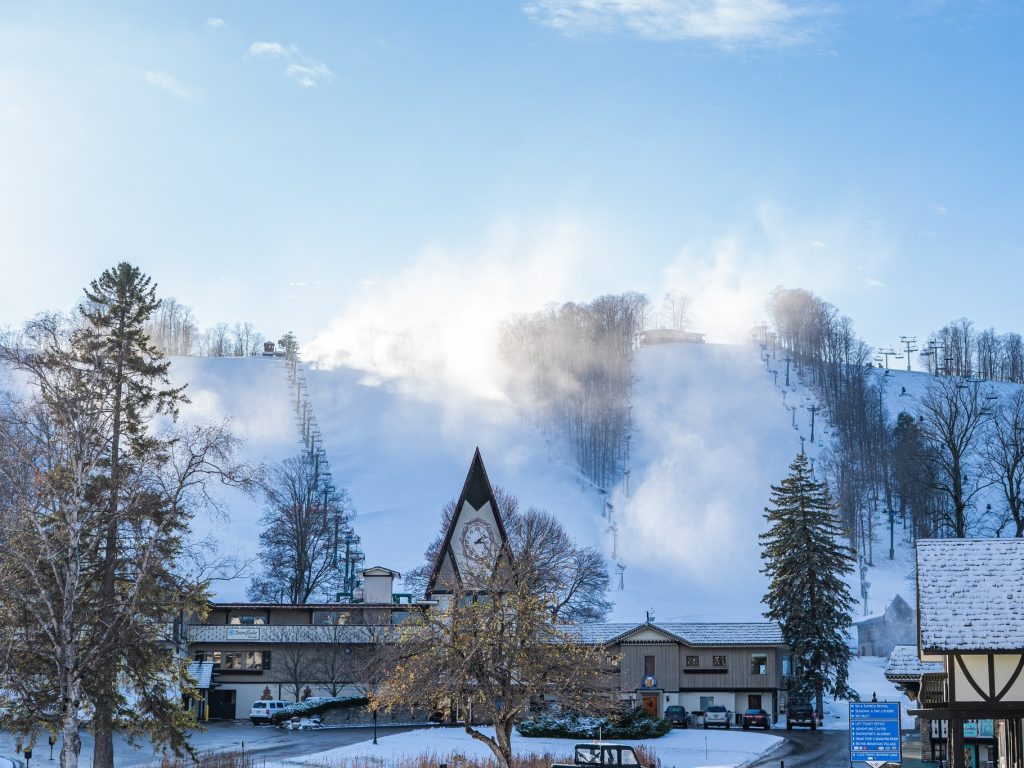 There's even more to explore beyond the bounds of the resort, if you can tear yourself away. With local theater, distinctive shopping districts, sporting events, snowmobiling, and even the Odawa Casino nearby, you'll never run out of options. Be sure to set aside a little time for shopping, dining, and exploring neighboring Petoskey.
If what you really need this winter is to disconnect from your hectic life, then there can hardly be a better destination than Mackinac Island. Yes, you can get there in the winter. If the Straits allow, Starline Ferry makes daily excursions from St. Ignace. If ice is prohibitive then you can catch a flight from the St Ignace airport and land on the island. Pontiac Lounge is the island's only boutique hotel, and it's open year-round, but space is limited so make a reservation early. For obvious reasons, very few businesses are open on the island in the winter. While those proprietors take a break, you may want to bring some provisions and take advantage of the microwaves and refrigerators at the hotel.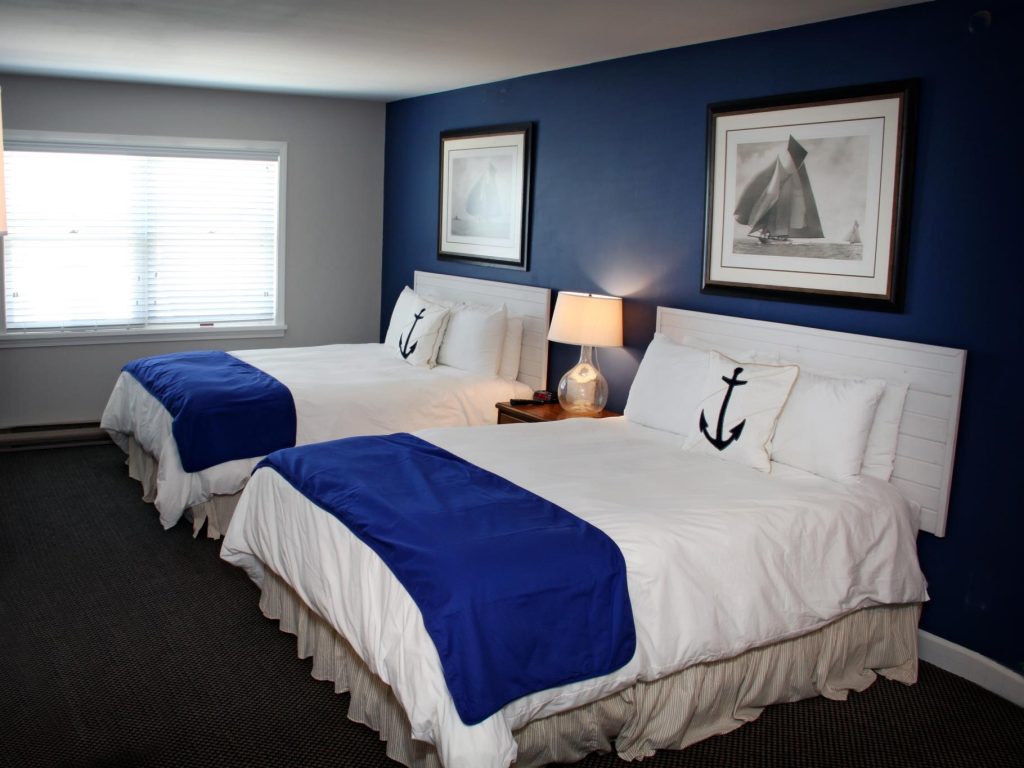 Happily, Doud's Market, the oldest family-operated grocery store in the United States, is open and ready to serve you. You'll also find some tasty eats and libations at the Mustang Lounge. Kingston Kitchen is another option. Aside from that, avail yourself of the calm. Watch the sun rise on the east and set in the west. Pack hiking boots and snowshoes, if you have them. Meet the hardy people who reside their year-round and hear their stories. That alone is worth the trip.
For a livelier Yooper experience, head to Marquette and enjoy a stay at the Landmark Inn. Once known as the Northland Hotel, the foundation was laid in 1920, but the 100-room hotel itself did not open until January 2, 1930. Among its most notable past guests are Amelia Earhart, who stayed in room 502 while speaking in town in 1932, and Abbott & Costello, a decade later. Aside from its impressive pedigree, it boasts two essential stops. First, is the English style warmth of the Northland, an excellent gastropub. Then there's the aptly-named Crow's Nest, which offers sensational sips, eclipsed only by the panoramic views of Lake Superior.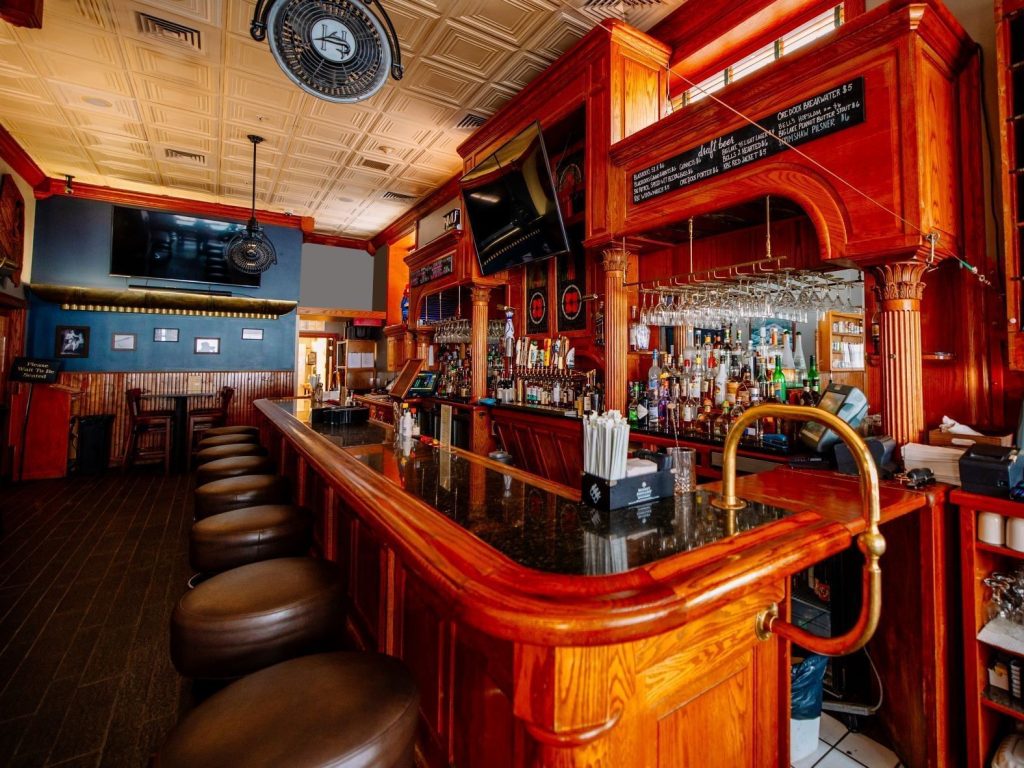 Countless amenities await, as you explore Marquette. Bring some skates, and you may even get to take to the ice on a frozen Lake Superior, alongside the giant old Iron Ore Dock. Even sans the skates, this spot is a must stop, along with the sweet, little red harbor lighthouse. Barrel+Beam is a really cool joint that focuses on crafting unique and tantalizing farmhouse ales and ciders. You also can't go wrong with a stop at The Vierling. Then, of course there are the advantages of being in the home of Northern Michigan University. Catch a game, show, or art exhibition on campus. When it comes to winter recreation, Marquette may be in a class of its own. You can ski, skate, snowmobile, snowshow, hike, bike, and even take in sled dog racing. Visit Presque Isle State Park and Sugarloaf Mountain. Watch the sun rise over Lake Superior, and if you're lucky, see the Aurora Borealis dance across the sky at night.
Michigan truly is a winter wonderland. Whether you want to enjoy the great outdoors or cozy up by a fireplace, the ideal Michigan winter getaway is just a few miles away.