The cold has come and gone all spring so far, but we're finally heating things up with our 12 things to do in Michigan in May 2022. Flowers are blooming, boats are reappearing in our lakes, and a month of delightful experiences awaits.
Thankfully, the talented folks at Glass Academy have done an incredible job of entertaining and intriguing us with their creations via social media live casts during the pandemic. Yet, we couldn't be more delighted than to report that in-person events are returning to the Dearborn studio. This show features a colorful glass garden filled with handcrafted glass slugs, snails, sprouts, mushrooms, chicks, nest bowls, and more. All glassware is available for purchase, and special commissions will be accepted during the show. Live glassblowing demonstrations are scheduled throughout each day. Can't make it this particular weekend? The gallery is open 4pm-7pm Thursday/Friday and 11am-4pm Saturday/Sunday throughout the month, with weekly restocks every Friday.
Lovers of Michigan brews will find Turtle Creek Stadium, home of the Traverse City Pit Spitters, the place to be from 1 pm – 6 pm on Saturday, May 7. Tickets for this outdoor frothy fest are $50 and include admission to the festival and 15 tokens for 3-oz beer samples. Produced by the Michigan Brewers Guild, this relatively new event will feature hundreds of fresh, local beers from some of the state's finest breweries, as well as food available for purchase. Plus, you may even get to glimpse some cherry blossoms bursting into bloom while in the area.
Spring definitely means it's tulip time, hence the name of the fest that brings thousands of visitors to Holland each year. This event does not occur in a single location, but throughout the coastal town. Over 8 days, events and activities take place in different locations, though most are within a 4-mile radius of Downtown Holland. Tulips can be seen for no charge in public parks and along downtown streets. Expect  a modest fee to visit Windmill Island, but it's worth it to see so many in bloom in one space with the historic windmill as a backdrop. While in town, here are some other attractions worth checking out.
There are few places better-equipped to give mom a break from cooking on her special day than Frankenmuth's historic Bavarian Inn. She can feast on a delectable menu that includes breakfast favorites, multiple salads, traditional Frankenmuth sides, prime rib, pork loin, and of course, chicken. There will also be a delectable dessert buffet. Seating begins at 11am, and reservations are required.  Adults are $40.95, children 8-12 are $20.95, and kiddies 3-7 are $13.95.
If you're looking for a particularly unique way to spend time with your favorite mom on Mother's Day, head to this family-owned lavender farm in Fennville. For its opening weekend amazing West Michigan artists will also be on hand doing demonstrations. They include glassblower Tristen Purpura, painter Dawn Stafford, and ceramicist Mike Vermeriss. Tour the farm and see everything it has to offer. Afterwards, stop in at nearby Fenn Valley Vineyards and celebrate Michigan Wine Month too.
Tulips aren't the only things popping up this time of year. It's also morel season, and nowhere is that more evident than in and around Boyne City. Thankfully, not only the hunt, but the festivities return this year. Each May, the town fills with hundreds of mushroom lovers from around the country who come seeking that elusive delicacy-the marvelous morel. The scrumptious mushrooms can be found in nearby woods and clearings. Area restaurants prepare morel-laden entrees. Local musicians will sing of the morel. Secret hunting places and recipes will be shared. Great cuisine, morel hunting, an art & craft show, a beer tent, and more, makes it a fun weekend for foodies and foragers.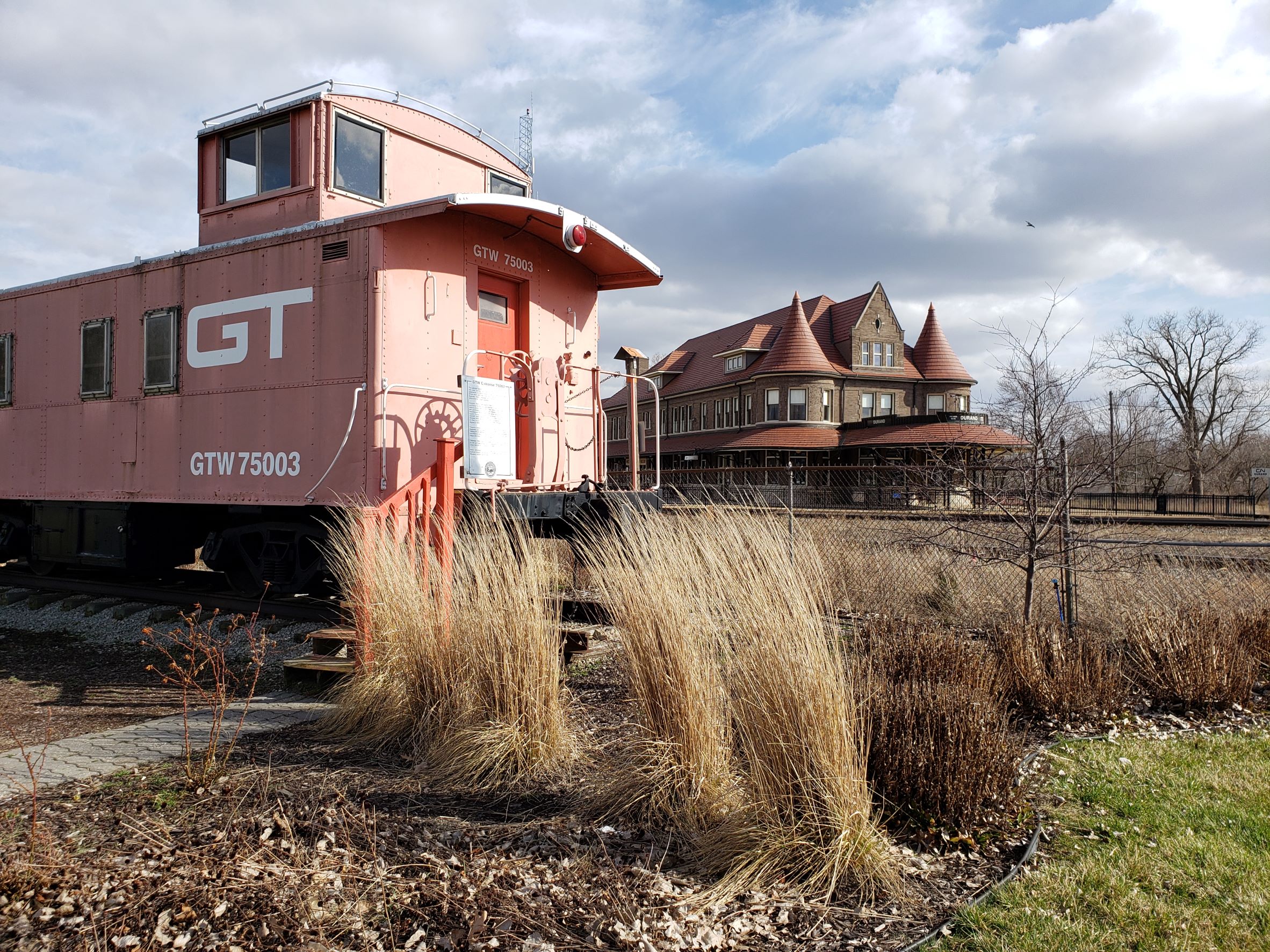 Home to Michigan's Railroad History Museum, Durand fully embraces its railroad ties. So much so, that it hosts a giant party in honor of them each May. Explore the city, and our state's rail history, while taking part in lots of small town fun. There's a parade, car show, rib burn, and other family fun. You can also take part in the unveiling of a Queen, Prince, Princess, and Railroad Person of the Year.
Another favorite chugging his way back to Michigan for a triumphant return is Thomas the Tank Engine™ . Gather the kids, he's pulling into The Henry Ford for two weekends of smiles and memory-making this month. They'll get to rumble down the track aboard Thomas, and meet Sir Topham Hatt™ on a fun-filled springtime adventure in Greenfield Village. Admission to Day Out With Thomas includes a timed ticket for a ride on Thomas and themed programming for your littlest engineer. Plus, they'll enjoy all-day access to the 80 inspirational acres of Greenfield Village. Pricing for non-members is $45 for general admission, $42 for seniors, $37.50 for youth ages 5-11, and $15 for kiddies under 4.
Detroit really comes alive on Flower Day at the city's historic Eastern Market. There is spectacular shopping afoot, especially for putting your green thumb to work. Stop and smell the flowers inside and outside the sheds, and get your culinary fix from food trucks, or a bevy of walkable eateries. If you plan to buy, and we hope you do, bring a wagon to haul your plant stash back to your vehicle. Flower Day features Metro Detroit Flower Growers Association vendors from all over the Midwest and will have added festivities for all ages. If you can't make it on the 25th, the market will also have five Flower Season Tuesday Markets on May 3, 10, 17, 24, and 31.
Combine the Great Beer State's love of craft brews with our people's love of helping others and you have Frankenmuth's annual World Expo of Beer. Don't be fool by the name. While there are plenty of beers from other places, more than half the breweries are home-grown. Tickets for either Friday or Saturday may be purchased in advance for $30 each and include admission, 6 beer sample tickets (more may be purchased), and a souvenir mug. The event runs 5pm-10pm on Friday or 2pm-10pm on Saturday. Proceeds benefit the work of the Frankenmuth Jaycees.
Beer isn't the only thing on tap at this Crystal Mountain classic. Brats also take center state when the revelry returns for the fifteenth time. Gather for food, froth and frivolity in the shadow of the mountain for a spectacular way to sneak into summer. Enjoy live entertainment while sampling an enormous selection of Michigan's finest microbrews, local hard cider and mead, and gourmet brats from northwest Michigan markets. If you're traveling to the area, special lodging packages are available that also include admission to the event, a souvenir glass, tokens, and breakfast daily.
Detroit is the birthplace of Techno music, more commonly known now as EDM. That's why each year on Memorial Day weekend, thousands of people from across the globe gather in the city to celebrate its musical influence over countless generations, new and old. Movement Music Festival is one of the longest-running dance music events in the world The festival takes place primarily in Hart Plaza. This electronic extravaganza features over 110 acts across 6 stages.
Join us on social media for ongoing discussions about Michigan travel destinations. Tweet @BuyMichiganNow or tag us in a picture on Instagram of Facebook when you make it to one of our 12 things to do in Michigan in May 2022. For next month's event highlights, or to get ideas for your local bucket list, be sure to visit our Michigan Tourism page regularly.