Long before European settlers came to Michigan, maple syrup was an agricultural staple. The spring thaw would start sap flowing, and Native Americans tapped the trees to collect the sap then boiled it down to create sweet syrup. While the process has remained essentially the same, most makers employ more advanced equipment during the boiling process than in the 17th Century, and there are certainly a lot more products created.
Today, there are even measurable statistics associated with the industry. For example, Michigan ranks 5th in the nation in maple syrup production, cranking out nearly 90,000 gallons a year. That's no small feat since, on average, each tap-hole will produce about 10 gallons of maple sap, and it takes approximately 40 gallons of maple sap to make just one gallon of maple syrup.
To get an even deeper appreciation for the country's oldest agricultural enterprise, you can participate in one of Michigan's best agricultural encounters. Residents and visitors are afforded the unique opportunity to both experience the process and taste many of those magnificent results during a Michigan Maple Syrup Weekend, scheduled from mid-March through early April across the state.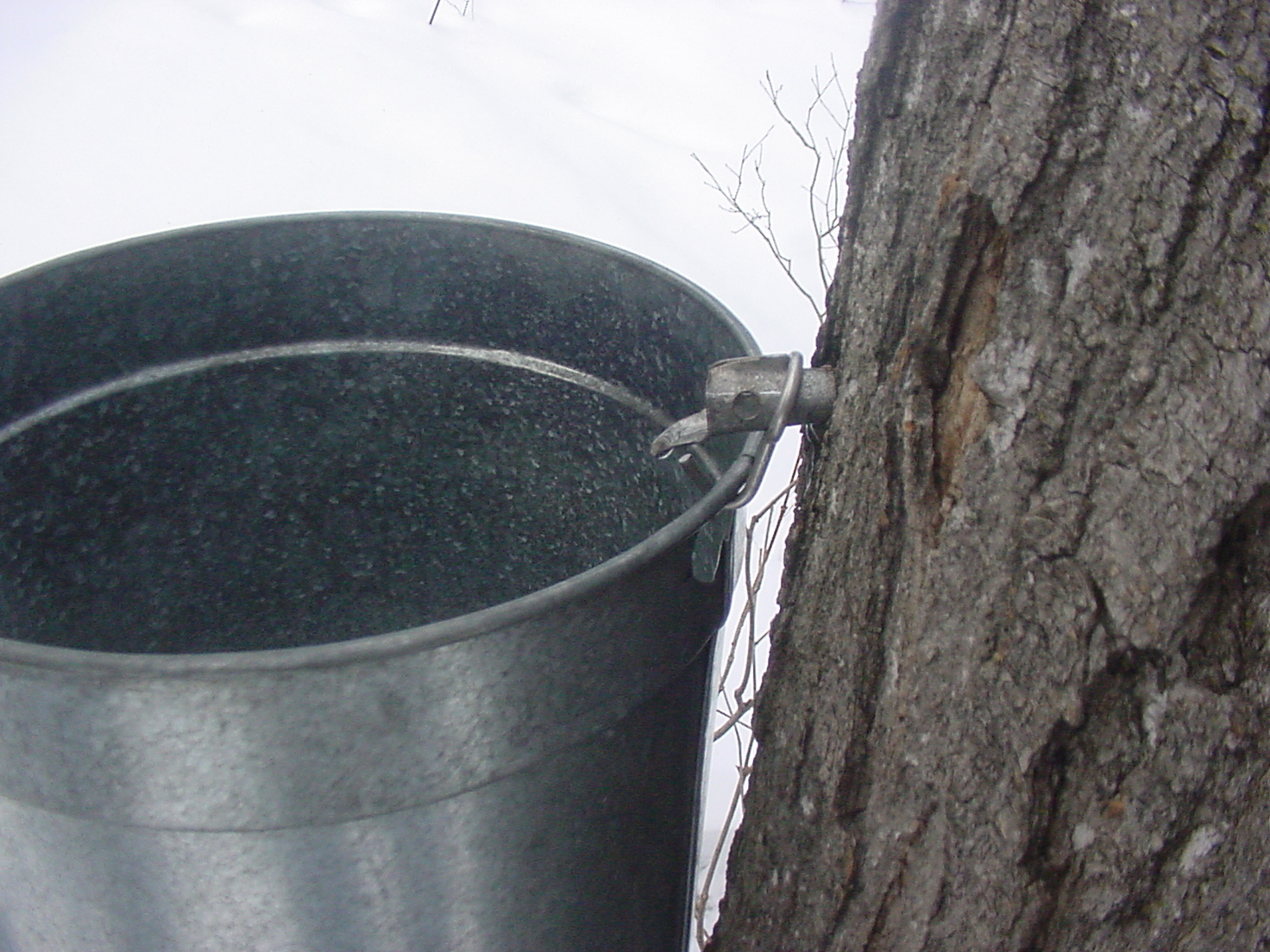 The family-oriented events provide a chance for people to get up close and see how maple sap is collected, boiled down, and turned into sweet syrup and other treats. Specific events vary based on the sugar bush visited. Many of the farms offer tours of their entire operation, tree-tapping demonstrations, and sampling.
Some of the other products you might catch a glimpse of as they are being created include maple candy, maple cream, and maple sugar. You can meet the workers, ask questions, and of course purchase maple products to take home.
Which weekend you attend is dependent upon the geographic location you want to visit. Since it is generally warmer in the south, sap starts flowing sooner, making the first events March 23-24 in the Southern Lower Peninsula, which is south of US10. Then March 30-31, guests may head to the Northern Lower Peninsula, or wait until April 6-7 to enjoy the experience in the Upper Peninsula. Regardless of destination, it's a good idea to bundle up, and wear boots since wet, muddy ground is as common at this time of year as the flowing sap.
Of course, if you can't make it out, or you're less interested in poring over the process than you are pouring the results on your pancakes, Michigan-made syrup is readily available in grocery stores and markets across the state.