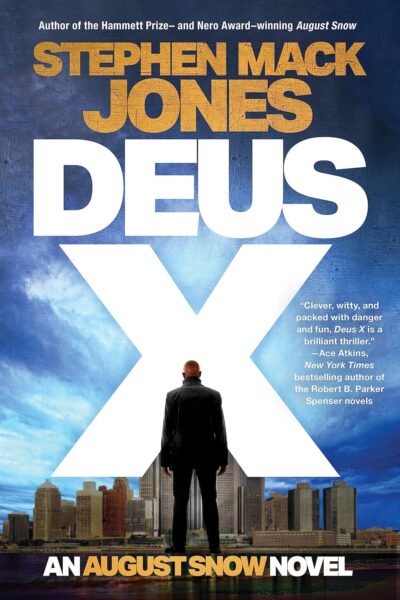 By Stephen Mack Jones 
Author Stephen Mack Jones is a published poet, an award-winning playwright, and a recipient of the prestigious Hammett Prize, Nero Award, and the Kresge Arts in Detroit Literary Fellowship. His novels have twice made him a Michigan Notable Book honoree. See the Product Description below for details about this book. Please buy all of your books directly from the author or an independent Michigan bookstore.
Product Description
Detroit ex-cop August Snow puts his life on the line to protect a friend from modern-day Templars sworn to protect the name of the Catholic church at all costs.

Father Michael Grabowski, a Franciscan priest who has tended the spiritual needs of Detroit's Mexicantown for forty years, has suddenly retired. August Snow, who has known the priest his whole life, finds the circumstances troubling—especially in light of the recent suspicious suicide of another local priest. What dark history is Father Grabowski hiding?

The situation takes a turn for the deadly with the appearance at the Detroit diocese of a mysterious priest and combat vet calling himself Francis Dominioni Petra. The man comes from the Vatican, and as his armored guard circles closer and closer to Father Grabowski and his friends, August wants to know why. A terrible crime has been committed in the name of faith—but who is seeking justice, and who is trying to bury the truth and any of its witnesses? August grapples with his own ideas about his faith and his chosen family in this action-packed fourth installment in the Hammett Prize–winning series.