Paw Paw's St. Julian Winery, Michigan's oldest and longest-operating winery, has set its sights on expansion. The company has announced plans to open two new tasting locations this year according to Nancie Oxley, Vice President and Winemaker.
"This is an exciting time for St. Julian as we continue to increase our overall wine and spirits production as well as the different styles that we're offering to consumers," says Oxley. "As such, it makes sense that we expand our retail footprint around the state as well, looking to geographic markets such as Troy and Rockford where we hope to reach both current and new customers in search of award-winning Michigan made beverages."
Aside from its production facility and retail space in Paw Paw, the company already has additional tasting rooms in Dundee, Frankenmuth, and Union Pier.
The first of the two new locations is expected to open in May near the Oakland Mall in Troy. More specifically, it will be at the northwest corner of the intersection of 14 Mile and John R. roads, adjacent to I-75. The Rockford location is slated to open later this year at 4425 14 Mile Road NE, east of US-131. It will be sharing space with Pizzeria by Flo's.
St Julian wines are among the most readily available in markets across the state. For those less familiar with the West Michigan company, it produces wine, cider, spirits, and even beer.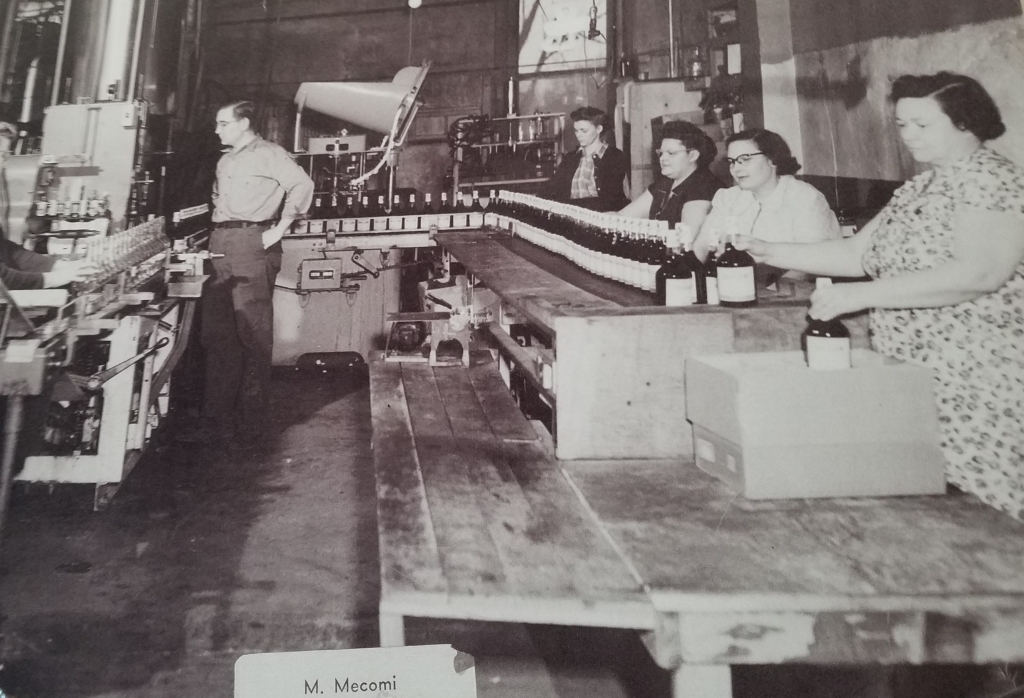 The enterprise got its start in 1921 when Italian immigrant, Mariano Meconi, founded Border City Wine Cellars in Windsor, Ontario, Canada. Following the end of prohibition, Meconi moved his business to Detroit in 1934. By then it was known as Meconi Wine Company. A couple years later he was drawn to the Lake Michigan Shore grape-growing region, and moved his family and the operation to its final home in Paw Paw, where it was again renamed the Italian Wine Company.
The name would be relatively short-lived, considering the rise of World War II and Benito Mussolini. Antifacist sentiment grew rapidly in America, and by 1941 it was time for another name change. In an effort to still pay homage to his home country, Meconi renamed his company St. Julian after the patron saint of his Italian birthplace of Faleria, Italy.
Today, in addition to old fashioned favorites like Sholom Kosher Wine and Solera Cream Sherry, and popular blends like Founder's Red and Blue Heron, St Julian produces a special line of single varietal wines. The line began in 1999 with Braganini Reserve Meritage, and has now grown to include 15 reserve wines in a variety of styles, which can be tried and purchased in the company's tasting rooms throughout the state.
The best way to experience any wine company is to go for a tasting. It gives you the opportunity to explore, ask questions, and even save money by identifying favorites before committing to a bottle or case. If there still isn't a tasting room near you however, St Julian wines may be purchased online and shipped throughout most of the United States. If you're already a fan, consider joining one of their Wine Clubs for great pricing and exclusive access not available to the general public.